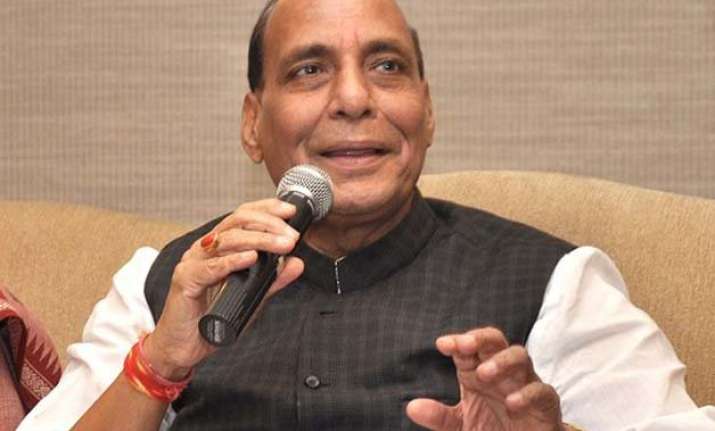 Lucknow: Citing example of highly-educated youth involved in terror activities, Union Home Minister Rajnath Singh Sunday said here that knowledge devoid of values is "destructive" for society.
"Knowledge which connects with values is beneficial for the society, but the knowledge which does not connect with the values is destructive for the society," Rajnath said while addressing a function here.
"There are two streams, while on one side there are youth who are doing the country proud, on the other side there are those with hi-tech degrees involved in terror activities.  Therefore there is great importance of values," he added.
Describing western education system as a challenge, the Union minister said that people should not get cut off from their values and precaution should be taken in this regard.  
"We are not against any language, but it should be ensured that people are not cut off from their values," he said.
The local MP said that civilisations which get cut off from their traditions and values do not survive for long.  
"It was India which showed a big heart and gave message of Vasudhev Kutumbakam (earth is a family)," he said.  
The minister also said that approval has been given to restart train between Lucknow to Kathgodam.  
"It is the request of the Union Railway Minister that I should flag off the train. I will try to take out time soon," he said.