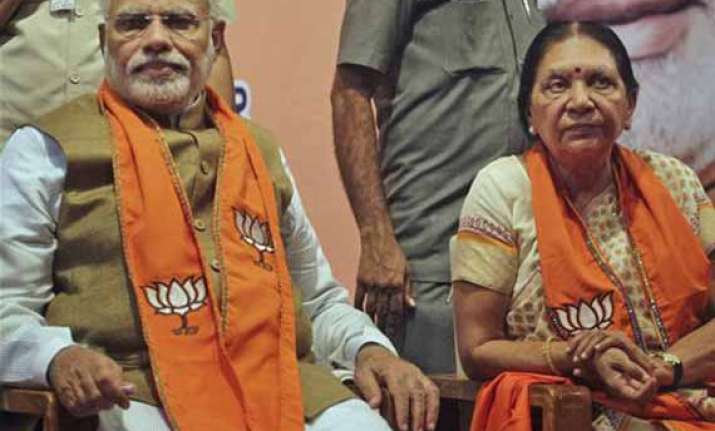 Ahmedabad: Anandiben Patel has taken over as the first woman Chief Minister of Gujarat.

Some 25 years ago, without a second thought, a woman school teacher plunged into the Narmada river and rescued two young girl students who were drowning. The teacher was 47 years old then. Today, at age 73, Anandiben Patel is Gujarat's first woman chief minister, succeeding Narendra Modi.

Both Patel and Modi, 11 years younger, studied at the N.M. High School in Visnagar village in Mehsana district.

Patel's act of bravery in 1987 won her many national and state honours. Now the focus is again on the soft-spoken Patel as she prepares to govern Gujarat, a state now at the heart of Indian politics.

Her elevation now is a far cry from the days when she refused all promotions at school as administrative responsibilities in a senior post would have deprived her of her passion -- teaching.