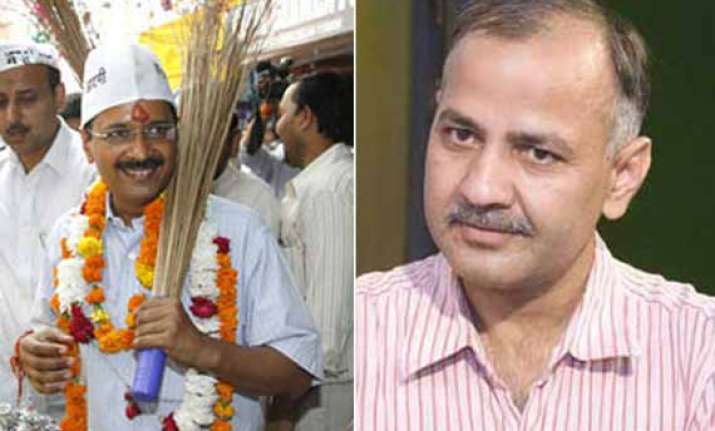 New Delhi: The AAP has almost decided to pit former Delhi chief minister Arvind Kejriwal against Narendra Modi in the Lok Sabha polls if the BJP's prime ministerial candidate contests from Varanasi.
AAP leader and Kejriwal confidant Manish Sisodia, who is the virtual no. 2 in the AAP, also said his party hopes to field 350-400 candidates in the April-May elections and do particularly well in Uttar Pradesh, Maharashtra, Karnataka, Punjab, Haryana and Delhi.
"If Modi contests from Varanasi, then we have almost decided that Arvind Kejriwal will be pitted against him (Modi)," Sisodia told IANS here.
Sisodia, who was education minister in the 49-day AAP government in Delhi, hoped Modi will contest one Lok Sabha seat - not two seats -- if he is indeed a mass leader.
"Those who are afraid (of losing) contest from two seats. If he is afraid, he will fight from two seats. Let him decide."