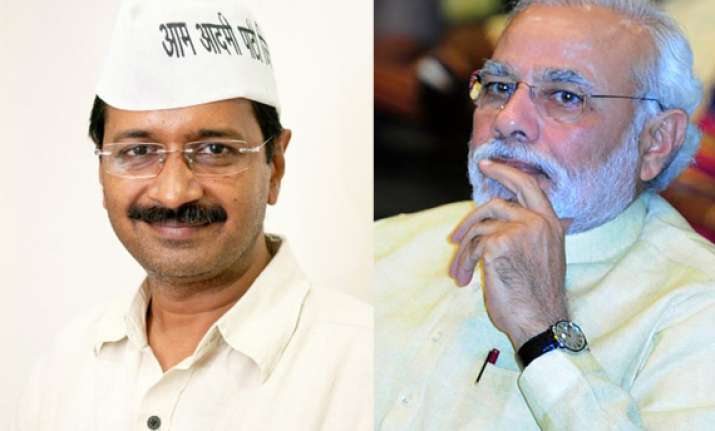 Varanasi: Hitting back at Narendra Modi for his 'AK49' and 'Pakistani agent' jibe at him, AAP leader Arvind Kejriwal said such comments do not suit a prime ministerial candidate.
Interacting with reporters at Kardhana village here, Kejriwal, who announced his candidature against Modi yesterday, said, "He (Modi) should talk on issues and not get into bad mouthing.
Such words do not suit a man who is a prime ministerial candidate."
Kejriwal said Modi did not even meet him when he wanted to talk about development in Gujarat.
Earlier addressing a rally in Jammu, Modi called Defence Minister A K Antony and Kejriwal "agents of Pakistan and enemy of India".