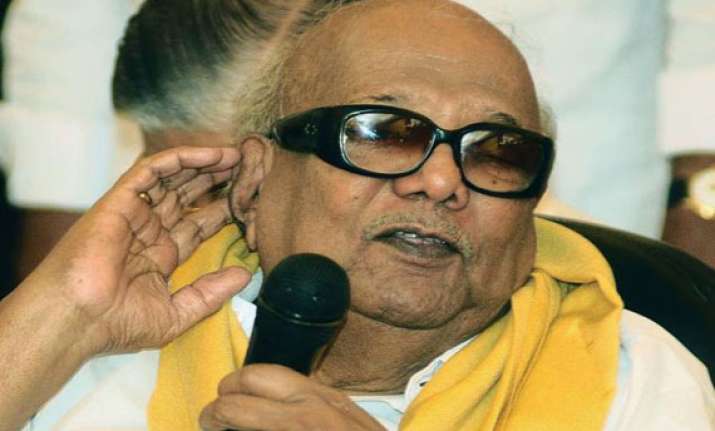 Chennai: DMK president M Karunanidhi today filed a petition in the Madras High Court challenging summons issued to him by the Judicial Magistrate of Thiruvarur, taking cognizance of a complaint filed by Returning Officer of Thiruvarur Assembly constituency against the leader.  
The Returning Officer on December 31 last year filed a complaint to the Judicial Magistrate against Karunanidhi, alleging that he had not furnished particulars about certain properties at the time of filing his nomination papers for the April 13, 2011 Assembly polls.
The Judicial Magistrate, who has taken cognizance of the complaint, had issued summons to Karunanidhi on January 3 this year asking him to appear before the court on March 7.  
In his petition, Karunanidhi submitted that the complaint is contrary to the directions by the Election Commission vide its circular dated March 27, 2003 and against a judgement by the Supreme Court.