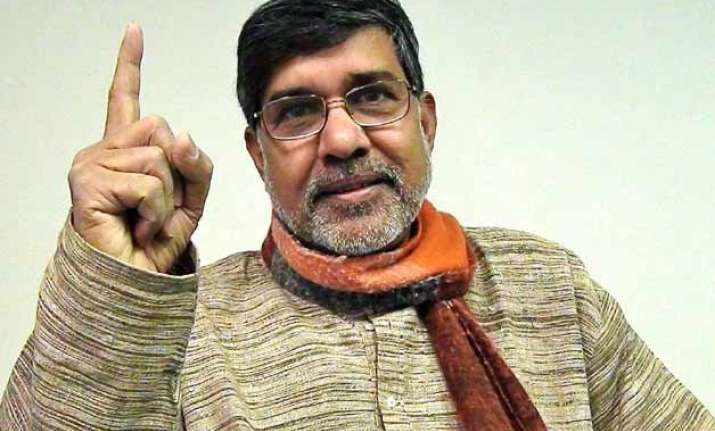 New Delhi: Nobel Peace Prize winner and child rights activist Kailash Satyarthi has said that he will soon be launching his "most ambitious and longest-ever" campaign against child labour.
"I am planning to launch my most ambitious campaign against child labour soon. 100 million people from across the globe will be joining. I would like all of you young people to join me in this campaign and become voice for the voiceless," he said while addressing students at Jawaharlal Nehru University here on Monday.
Satyarthi was speaking at the first K R Naraynan Memorial Lecture organised by the varsity on 'Child Labour: A Human Rights violation and an impediment in economic growth'.
"There are 168 million child labourers across the world involved in making various products like the clothes you are wearing, shoes, bags, chocolates and so many other things. Unknowingly or knowingly you are using these products," the Nobel laureate said.
He further said that it is useless to talk about globalisation of markets, communication and economy if no efforts were made to globalise human compassion.
Recalling winning the Nobel Peace Prize in 2014, he said his purpose of handing over the prize to President Pranab Mukherjee was to make every Indian citizen feel the responsibility of holding the reputed prize.
"Nobel Peace prize is not mine. It belongs to the most vulnerable and exploited children who are forced into prostitution and worst forms of labour. I handed over the prize to the one billion people of India so that they feel the responsibility towards these children," he said.