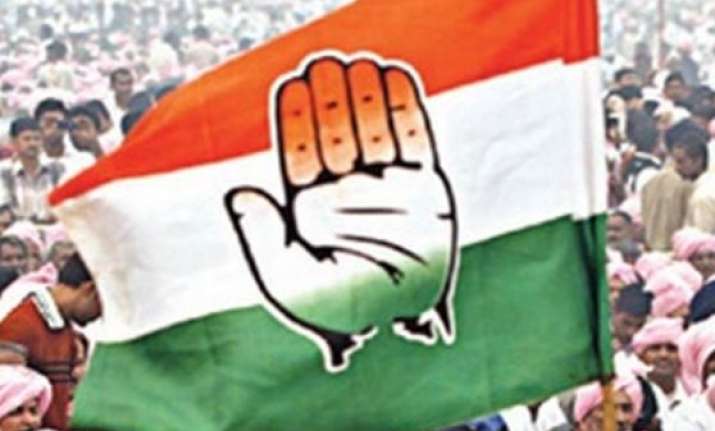 Srinagar: Congress has termed Prime Minister Narendra Modi's maiden election rally in Kashmir as 'unimpressive', saying his speech was 'highly disjointed' and the content a 'mere propaganda'.
"After a great fanfare, Modi's rally at Srinagar turned out to be highly unimpressive and to add insult to injury, he wanted to take credit for things which have either not happened or had happened without Modi's contribution," Jammu and Kashmir Pradesh Congress Committee president, Saif-ud-din Soz said in a statement here yesterday.
Soz claimed only 2500 people had turned up for the rally which was held at the Sher-e-Kashmir Cricket Stadium.
"The reports are that at the most 2500 people turned out for the rally after a great effort in the length and breadth of Kashmir to collect people. To say the least Modi's speech was highly disjointed and the content was mere propaganda," he said.
The Congress leader alleged that Modi was 'not aware' of what former Prime Minister Atal Bihari Vajpayee meant when he had said that Kashmir issue would be resolved under the ambit of humanity.
"First of all Modi is not aware of what the then Prime Minister Vajpayee meant by saying that Kashmir question would be resolved within the parameters of 'Insaniyat' (humanity). Modi is very widely recognised in the state as a strong votary of abrogation of Article 370. How can he talk of solution within the parameters of 'Insaniyat'. His silence on Article 370 at this time speaks volumes on his perception of Kashmir problem. Unfortunately, his bravado, he does not know how to set a limit to his propaganda about things," he said.
Soz further claimed that while it was true that 'Army went wrong in opening fire in many situations, it is also true that the Army apologised many times for its wrong actions and that had happened long before Modi was on the scene'.
"Modi forgot that before Nowgam incident, the Army had awarded punishment to five Jawans in a fake encounter at Machil (Kupwara). He also did not know that it was CBI which had found Army guilty in fake Machil encounter and had wanted further enquiry by the Court. It was then that the Army instituted court martial and found the Army guilty and awarded punishment," the Congress leader said.
"In his (Modi's) enthusiasm to take credit for everything he exhibited his taste for running down his government's own Institutions," he added.
The Congress leader said Modi's assertion that he represents 120 crore people of the country is a 'cruel joke which only Modi could crack'.
"He should be conscious of the fact all the time that despite his majority in the Lok Sabha he (Modi) had got 31 per cent of the votes and 69 per cent electorates of India had voted against him," Soz said.