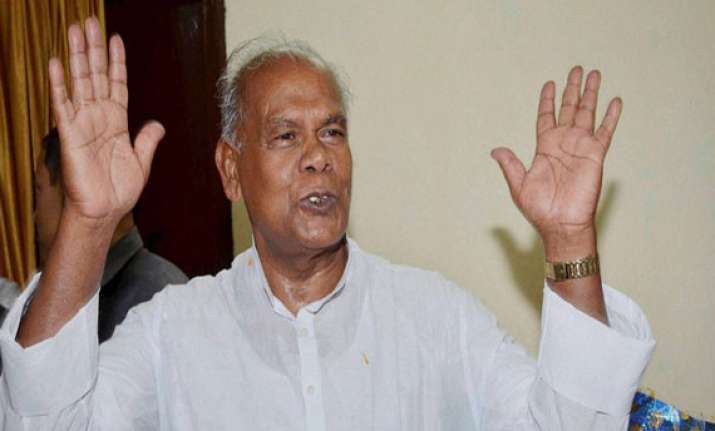 Patna: Dissension continued to brew within JD(U) over induction of 14 ministers in the Jitan Ram Manjhi cabinet, as a senior legislator quitting party post while several others were sulking too.
Former minister and MLA from Kanti in Muzaffarpur Ajit Kumar today resigned from the state party executive committee.  "I have resigned from JD(U) state executive for rewarding those who worked against the party and ignoring genuine workers," Ajit Kumar told PTI.
He said he met former Chief Minister Nitish Kumar and told him that if "corrective" steps were not taken, more "trouble" would be there for the party in future.  The MLA from Sahebganj, Raju Kumar Singh, also vented his anger against the selection of ministers.  
"The party has coronated defectors from other party (RJD) against whom we have been fighting all along. It will not be possible for me to go these ministers," Singh said.  Samrat Chaudhary and Javed Iqbal Ansari, who were made ministers, had left RJD and joined JD(U) in February.