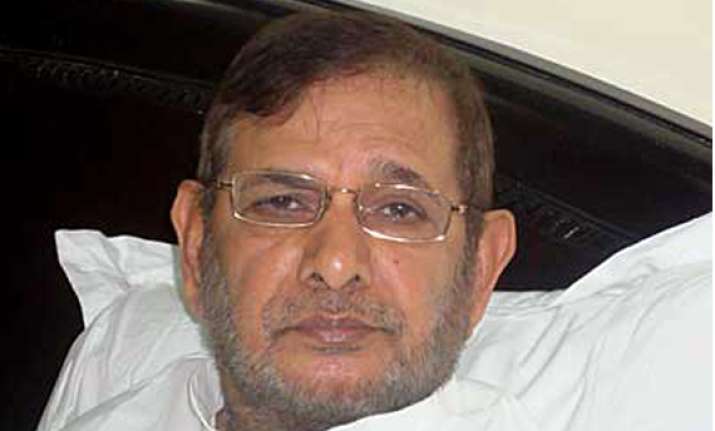 New Delhi, June 15: Janata Dal (United)  today virtually put its foot down on the issue of NDA taking any stand on Abdul Kalam, projected as Presidential candidate by SP and TMC, following which the opposition alliance deferred its decision. 
JD-U leader Sharad Yadav counselled patience on the issue after a couple of BJP leaders sought a decision in favour of backing Kalam.
Yadav, who is also the NDA convener, advocated a cautious approach saying the alliance "should not get into this mess" till a clear picture emerges.
He is also learnt to have said that given their past, the position taken by Trinamool Congress or Samajwadi Party cannot be taken as their final stand and, hence, NDA should not rush into supporting any candidate till some clarity emerges.  "We should not jump the gun," JD-U sources close to him said.
There is a view in the JD-U that Kalam may not risk contesting an election when UPA "seems capable of ensuring its nominee's victory".
Sources in JD(U) also dismissed reports that Trinamool Congress chief Mamata Banerjee had a talk with Bihar Chief Minister
Nitish Kumar
on the issue, saying "no talk happened between Nitish and Mamata".
Asked about the warm reception extended to Kalam by Nitish Kumar in Patna, JD(U) Yadav said after the NDA meeting that the former President's visit was pre-planned.  "There is no need to look at it from any political prism.  No talk on the issue of President happened between them (Kalam and Nitish)."
Asked whether he opposed any plan to back Kalam's candidature in the NDA meeting, Yadav, however, said,"it is wrong. I did not take any name in the meeting." A party leader, speaking on the condition of anonymity, said that a "too calculative" Kalam is unlikely to agree to contest in the current scenario.
The leader also felt that even otherwise the UPA's nominee will have a smooth sail in the Presidential election as a number of parties could be ready to bail out their candidate even if some ally walks out of the alliance.