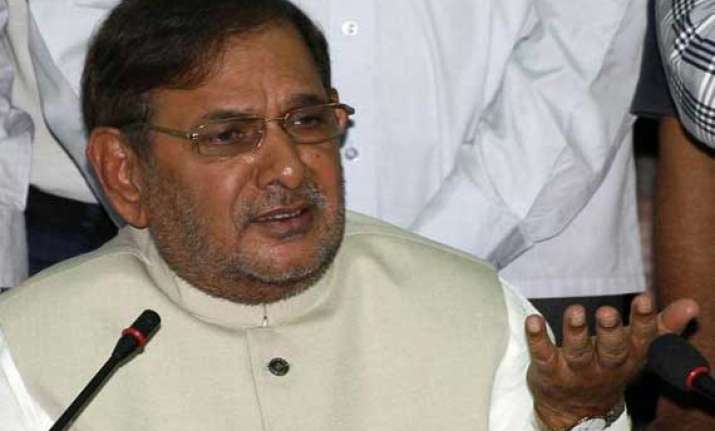 New Delhi: JD(U) today hit out at BJP for criticising the Election Commission and staging protests, saying it would be difficult for the country to function if institutions like the poll body are made an election issue for political gains.
"Protesting against the EC is alright but making it an election issue and sitting on dharna for that is not correct. It is unjustified," JD(U) president Sharad Yadav told reporters here.
"If somebody sits on dharna against Supreme Court, how will the country function. EC is an institution just like that," he said. Yadav said he too had been denied permission for holding public meetings in Varanasi on many occasions but he had made it clear he would not hold dharnas but conduct meetings in small rooms and halls.
Pitching for giving more powers to EC, he said it is the work of political parties to making such institutions stronger. "There is a need for improvement in it and more powers should be given to EC," he said.