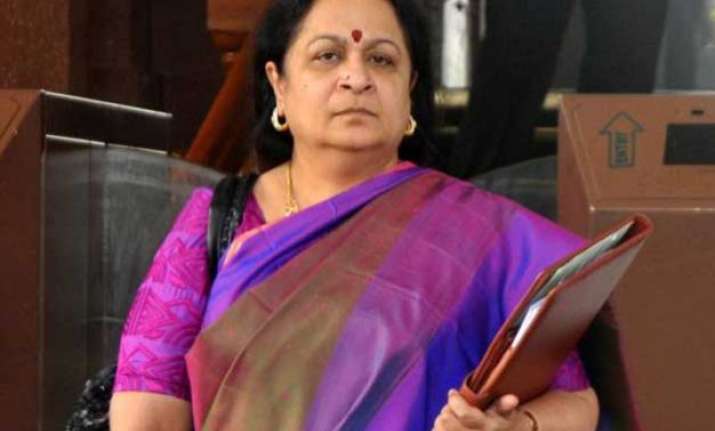 New Delhi: The letter written by former union minister and senior Congress leader Jayanthi Natarajan is turning out to be a bombshell that can tear apart the reputation of the top leadership of the Congress party.
In her letter, Natarajan has alleged that she was forced by the party to target Prime Minister Narendra Modi on snoop-gate despite the fact that she was reluctant to do so as she considered it "wrong".
"While I was still a Minister, an important matter which has caused me great agitation is the fact that I was called upon to attack the present Prime Minister Shri Narendra Modi on what is referred to in the media as 'Snoopgate'," Ms Natarajan says in her letter.
It should be recalled that snoop-gate was the alleged spying on a young woman on the orders of the Gujarat government in 2009, when Mr Modi was chief minister. The Congress party had tried to make it a big issue during 2014 parliamentary elections.
Natarajan reveals that she had initially refused to do so because she wanted Modi to be attacked on policy and governance and was not in favour of dragging an unknown woman into a controversy.
The former union minister reveals that Congress leader Ajay Maken had called her when she was on tour and asked her to come to Delhi "immediately" to address a press conference on the issue.
"I expressed my disinclination to do this, and refused the assignment, mentioning that I was a Minister at that time, and this should not be taken as the point of view of Government. I suggested perhaps an Official Spokesperson should do the Press Conference, if so desired. Shri Maken told me once again, that this was a decision taken at "the highest level" and that I had no choice in the matter," she says.