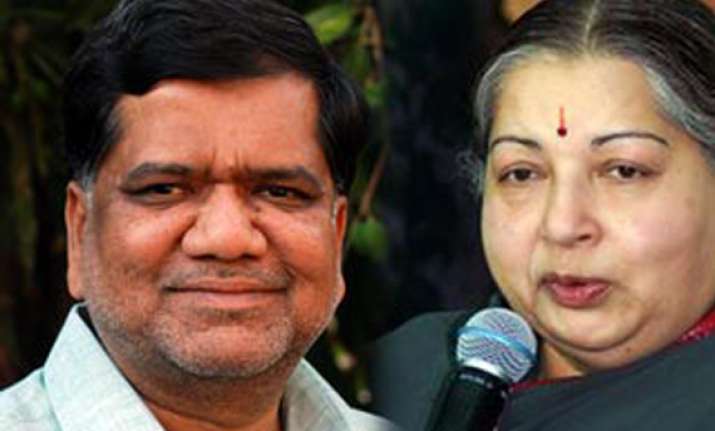 Chennai, Nov 27: The chief ministers of Tamil Nadu and Karnataka will meet in Bangalore Thursday to arrive at an amicable solution to the protracted dispute over sharing of Cauvery river waters.
The Tamil Nadu government in a statement Tuesday said Chief Minister J. Jayalalithaa would meet her Karnataka counterpart Jagadish Shettar Nov 29 in the Karnataka capital.
The meeting is in response to the apex court saying Monday that the two chief ministers should meet to resolve their war over sharing of Cauvery waters.
A bench of Justices D.K. Jain and Madan B. Lokur Monday said both the chief ministers should give top priority to the interests of farmers in both the states.
"This can't go on forever. Why don't the two chief ministers sit together and give it a try. It is not impossible," the court said.
"If any one of them (two chief minister) blinks, there might be a problem," the court observed. "We want you (the chief ministers) to meet in a congenial atmosphere and discuss in larger interest of the farmers of both the states."
The court adjourned the case for Nov 30.
The court's suggestion came in the course of the hearing of Tamil Nadu's petition seeking direction to Karnataka to release 9,000 cusecs of water every day for 15 days as directed by Prime Minister Manmohan Singh, who presided over the meeting of the Cauvery River Authority Sep 19.
The Cauvery River Authority comprises all the basin states - Tamil Nadu, Karnataka and Kerala, besides the union territory of Puducherry.