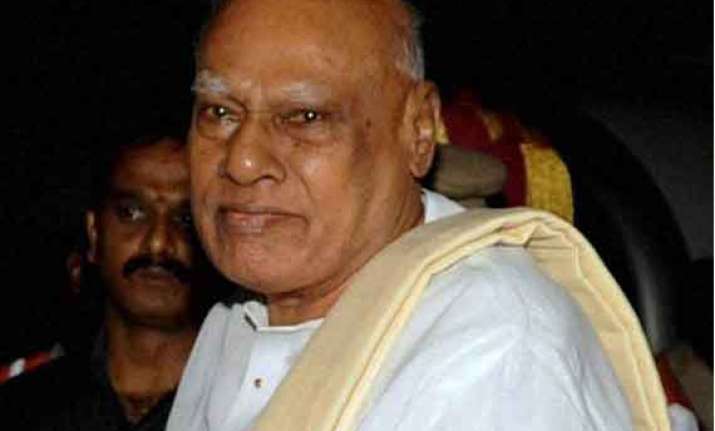 Chennai: Tamil Nadu Chief Minister J Jayalalithaa today extended her birthday greetings to Tamil Nadu and Karnataka Governor K Rosaiah who turned 81 today.
"On the happy occasion of your 81st birthday, I take great pleasure in conveying my warm felicitations and best wishes to you", Jayalalithaa said in her birthday greetings to Rosaiah.
"I pray that the Almighty may grand you many more years of good health and peace to continue in serving the nation and the people", she said.
Jayalalithaa also telephoned Rosaiah to greet him on the occasion, the release said.
Rosaiah, who took over as the Governor of Tamil Nadu in 2011 replacing Surjit Singh Barnala, had been recently given additional charge of Karnataka after H R Bhardwaj's term came to an end last week.