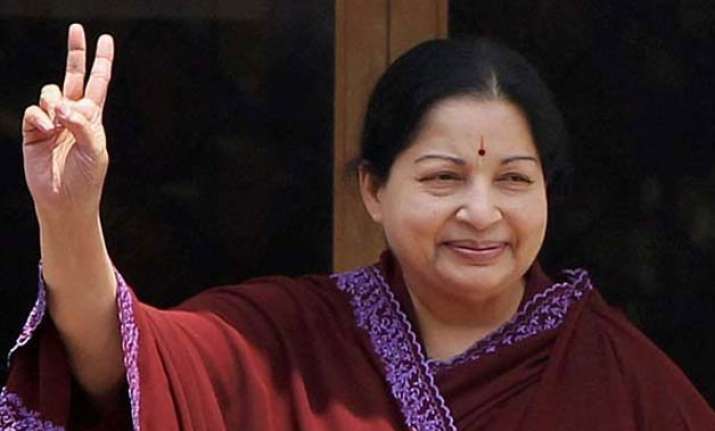 Chennai: Ruling AIADMK supremo Jayalalithaa, who is expected to return as Tamil Nadu Chief Minister following her acquittal in the disproportionate assets case, has convened a meeting of her party MLAs on May 22.
The meeting will be held at party headquarters here at 7 AM, 67-year old Jayalalithaa said.
"All MLAs should participate in the meeting without fail," she said in a brief press release.
Though the release did not state the meeting's purpose, it is likely to elect Jayalalithaa as the AIADMK legislature party leader, paving the way for her return at the helm of the government.
Decks were cleared for Jayalalithaa's return as Tamil Nadu Chief Minister after the Karnataka High Court on May 11 acquitted her in the 19-year-old disproportionate assets case.
The court had set aside her conviction by the trial court and the four-year jail sentence awarded to her and three others, which has led to her automatic disqualification as MLA and exit as Chief Minister in September last year.
Senior party leader O Panneerselvam had assumed charge as stop-gap Chief Minister after being hand picked by Jayalalithaa to succeed her.