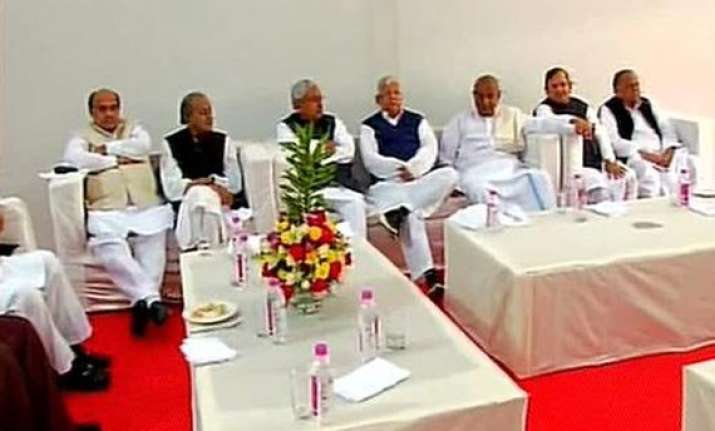 New Delhi: The meeting of JD(U), SP, RJD, INLD and JD(S) leaders has begun at Mulayam Singh Yadav's residence.
The leaders belonging to the easrstwhile 'Janata Parivar' are meeting to discuss re-union and merging of different parties into one single party.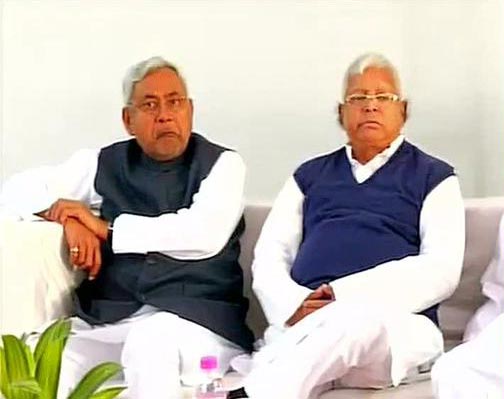 Apart from the three Yadav brothers- Mulayam,Ramgopal and Shivpal, those attending this meeting include Nitish Kumar, Sharad Yadav,K C Tyagi,Lalu Yadav,Prem Chand Gupta, Kamal Morarka and H D Deve Gowda.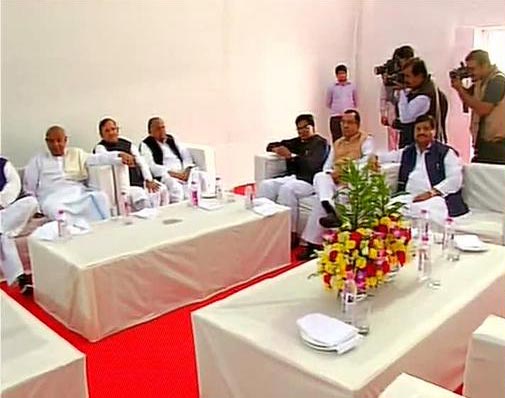 JD(U) President Sharad Yadav had earlier said the agenda of the meet was aimed to ponder over the possibility of a new front to counter the BJP-led government.
This meeting is expected to discuss the name, structure and stance of the new party.
"We are trying to bring together people with similar ideologies in the proposed front. This third front will emerge as the voice of the middle-class," Sharad Yadav said.
Rashtriya Janata Dal (RJD), however, is yet to take a call on joining the party.
Speaking on the occasion, JD(U) General Secretary K C Tyagi said former Prime Minister H D Deve Gowda, former Bihar Chief Minister Nitish Kumar, RJD president Lalu Yadav, INLD leader Abhay Chautala will be among the leaders set to attend the meeting on December 4.
The party may be named Samajwadi Janata Dal, he said, adding a consensus may be reached to appoint Mulayam Singh Yadav as the front president.
Launching an attack on the ruling BJP, Sharad Yadav alleged the party is trying to divide the country on communal grounds.