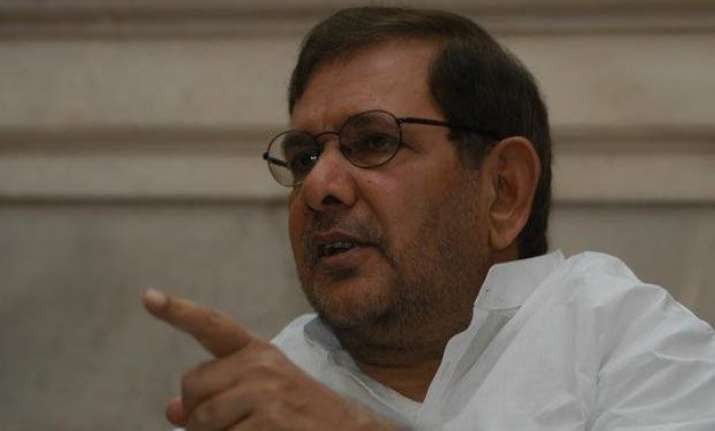 New Delhi: Six offshoots of 'Janata Parivar' today merged together to form a new party to take on a resurgent BJP, especially in the context of the upcoming Assembly elections in Bihar later this year.  
The ruling parties in UP and Bihar, Samajwadi Party and JD(U), RJD, INLD, JD(S) and Samajwadi Janata Party today formally decided to merge at a meeting at the residence of SP President Mulayam Singh Yadav, who has been chosen the head of the new outfit.
The merger comes almost two decades after the then Janata Dal disintegrated in the 90s.
Announcing the merger, JD(U) president Sharad Yadav said a six-member committee will decide on the name of the new party, its symbol, flag and other details. "We have merged," Sharad Yadav told reporters following their meeting which comes ahead of the Bihar Assembly elections.
Chief Minister Nitish Kumar of JD(U) and his one-time bitter rival RJD head Lalu Prasad have joined hands in the state to take on BJP, which had routed them in the Lok Sabha elections in 2014. Both leaders were present at the joint press conference.
Lalu said they have come together to "destroy communal forces", and added that Bihar elections will see the beginning of the end of BJP across the country.
"It's a historic decision... We have united and we assure people that this will be a strong bond. We will respect the feelings of people," Mulayam said. He will also be the head of the parliamentary party of the new outfit.  
The six-member committee will include JD(S) head and former prime minister H D Deve Gowda, Prasad, Om Prakash Chautala of INLD, Sharad Yadav, Ram Gopal Yadav of SP and Kamal Morarka of Samajwadi Janata Party.