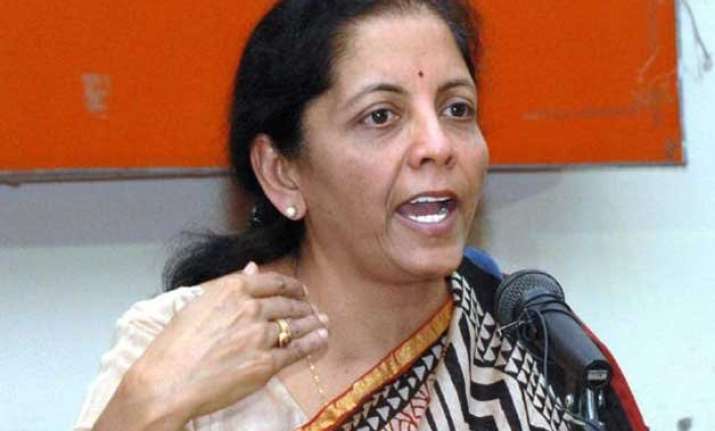 New Delhi: Describing Congress general secretary Janardan Dwivedi's comment on Prime Minister Narendra Modi and the BJP as "absolutely right", a central minister Thursday said the Congress lacks internal democracy and is suffering from "internal rift".
"Dwivedi's statement to a media organisation was construed to mean that 'Prime Minister Narendra Modi's win is a victory of Indianness'," union Commerce and Industry Minister Nirmala Sitharaman said at a press conference here.
"Dwivedi's statement reflects internal rift within the Congress, he is absolutely right. There has been no internal democracy in the party."
The Congress leader Wednesday sparked controversy after he was quoted as saying by the media organisation that Modi and the BJP "have been successful in convincing people that from a social point of view they are closer to Indian citizens", and this was the start of a "new era".
Sitharaman said: "The Modi government is doing well at various fronts. Under programmes like 'Jan Dhan Yojana', more than 10 crore people have been covered. The government has been successful in controlling prices of essentials. Is this not Indian-ness?"
Saying that Dwivedi issued a clarification only after Congress pressurised him, the minister accused the grand old party of still being in "denial mode" even after eight months of its defeat in the parliamentary polls.
"The Congress is denying historic mandate to a single party in the Lok Sabha elections. It's an insult to the mandate and its move also reflects family and dynasty politics of the party," the BJP leader said. "It reflects its mindset."
On being asked about various leaders joining the BJP, she said: "Whoever respects BJP's ideology, the party will welcome him."