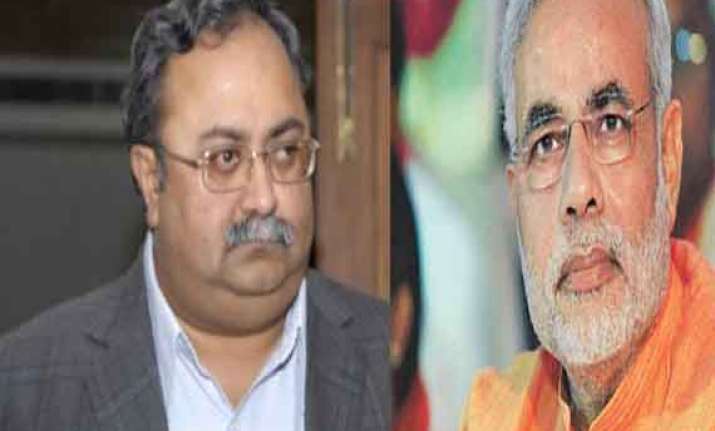 Ahmedabad, Dec 2: Gujarat's minister of state Saurabh Patel is possibly being groomed by Chief Minister Narendra Modi as his  successor.
A leading newspaper today published a report saying that Modi "perhaps sees him as his successor, in the event of his move to Delhi in 2014". 
54-year-old Saurabh Patel has done his MBA from the United States, and is related through marriage to the powerful Ambanis, but is considered closer to another industrialist family, the Adanis.  
Saurabh Patel came closer to Modi after Amit Shah, the former minister of state for Home, was prosecuted for his alleged involvement in the Sohrabuddin encounter case.  
BJP sources were quoted by the newspaper to say that Modi told central parliamentary board members that he needed Saurabh Patel in the next assembly and wanted him to be shifted from  Botad to Akota.  And it was done. 
Patel  holds the important portfolios of energy, finance, industries, petrochemicals, minerals and civil aviation. 
Meanwhile, another of Modi's old aides, revenue minister Anandiben Patel has been shifted from Patan to Ghatlodia, after the 71-year-old lady cited health problems and wanted a safe seat in Ahmedabad because she was unable to do much travel to her constituency.  
The newspaper reported that if Saurabh Patel and Anandiben Patel's seats had not been changed, both the ministers would surely have lost their elections.  
On the other hand, nearly a dozen other ministers pleaded for change of seats but their pleas were not heard by Modi, says the report.