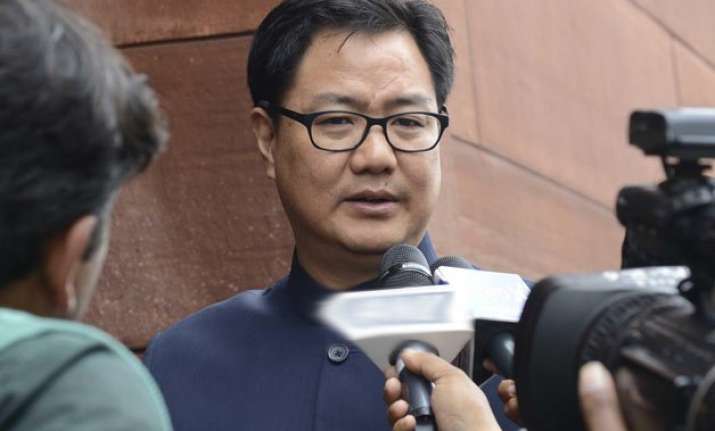 New Delhi: India has downplayed 26/11 attacks mastermind Hafiz Saeed's 'enemy number one' remark saying security forces are well prepared and would give befitting reply to any threat to it.
"These kind of elements (Hafiz Saeed) keep threatening India. India is not an ordinary country. We are a responsible country, a responsible power. We will give befitting reply and in a responsible manner," Minister of State for Home Kiren Rijiju said yesterday.
"Security agencies are alert and they act on every input," Rijiju added. 
Terrorist Hafiz Saeed at a rally in Peshawar on Monday described India as number one enemy. The rally was attended by MPs of Nawaz Sharif's ruling PML(N), Imran Khan's PTI and Jamat-e-Islami. It was called in support of Saudi Arabia's war against Houthi rebels in Yemen.
When Rijiju was asked about government's stand on Kashmir issue, he said, "Our government policy is very clear, if someone creates tension then we have policy to deal with that as well."
Last week, Saeed had pledged full support to Kashmiris in their 'struggle for freedom'. He had also said that 'jihad' is the only way to deal with the situation. 
Saeed is among the top in the India's most wanted list of terrorists as well as listed in the NIA's wanted list.
Saeed is a major irritant in the already strained relationship between India and Pakistan as New Delhi has expressed its resentment over his not being brought to book for the Mumbai attacks.
He runs the Lahore-based Jamaat-ud-Dawa (JuD), which he claims to be running for humanitarian charity. The JuD has been blacklisted by the US, which has described it as a foreign terrorist organisation.