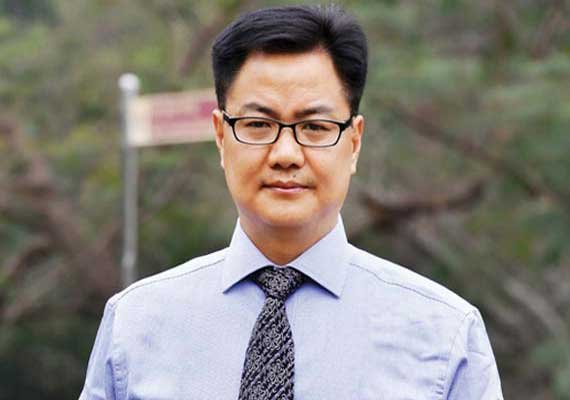 Bangkok: India plans to transform Buddhist sites across the country and make them the centre of Buddhism for global followers, a senior minister said here.
"India so far has not been able to take care of these sacred places, there has been a lack of interest, planning and clarity," Kiren Rijiju, minister of State for Home told PTI.
Rijiju said the new government was determined to transform the Buddhist sites to make it a centre of Buddhism.
Thais, Vietnamese, Laotians, Burmese, Japanese, Koreans and Sri Lankans see India as a seat of Buddhism.
Bodhgaya is a major destination visit for most of them though many have found basic amenities and infrastructure missing there.
"Toilets and cleanliness has been an issue" a travel agent, who organises tours to Buddhist sites from Bangkok, said recently.
Swach Bharat Abhiyan will be effectively implemented in Buddhist areas in the country and providing basic amenities for tourists will be a top priority for us, Rijiju said, adding that important Buddhist pilgrimage centres in the country would be identified soon.
These sites should be linked with traditional practices, he noted adding that "we have to look at South East Asia, many of whom have adapted our culture."
Rijiju himself is a Buddhist. He was here earlier this week to attend a United Nations Economic and Social Commission for Asia and the Pacific meeting.
Rijiju, during his brief two-day trip, visited the Thai Supreme Patriach, and presented him a leaf of original Bodhi tree along with soil from the three holy Buddhist sites - Bodhgaya, Sarnath and Kushinagar.