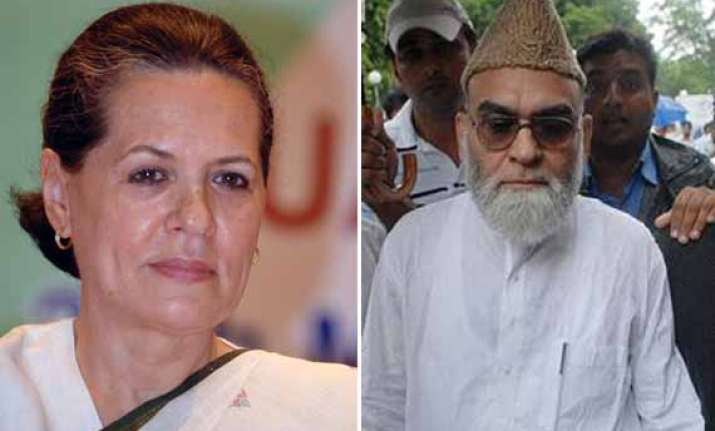 What kind of a deal the Congress struck with Shahi Imam Ahmed Bukhari in Delhi is not known. But the gist of what transpired in the meeting between Congress president Sonia Gandhi and Bukhari is that the former asked the Shahi Imam not to let the secular vote get divided.
What the Congress means by "secular vote" is open to scrutiny. If by secular vote the Congress means the Muslim vote (Bukhari in any case has only some clout among Muslims), it is objectionable because it tends to say that only the Muslim vote is secular and the Hindu vote is not.
However, in this case the "secular vote" is more a euphemism for the Muslim vote that the Congress wants en bloc. This is ironical as the Congress wants a community's vote - and hence it can be called a communal vote - while pretending to be secular.
The Congress stand seems to be: If you are contesting on the Congress ticket, you are secular; if on the BJP ticket, you are communal, a hate monger and, in the present scenario, a Narendra Modi stooge.