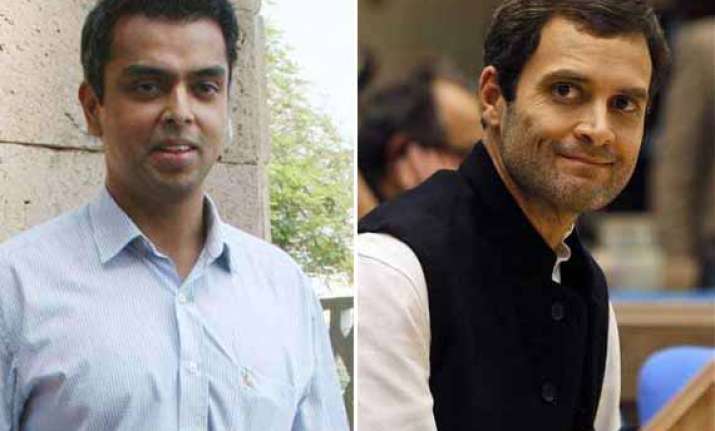 Mumbai: Union Minister Milind Deora has said a lot would have been different for the UPA government and the Congress party if Rahul Gandhi had got into government five years back.
A lot would be different for Rahul also in terms of him being able to say that he has experience, the Minister of State for Communications and IT said.
"What I would have really liked is if Rahul Gandhi got involved in a government a long time ago, like me and like a lot of my other colleagues. I think if he got into government like five years ago, when we came back into power in 2009, a lot would be different for our government.