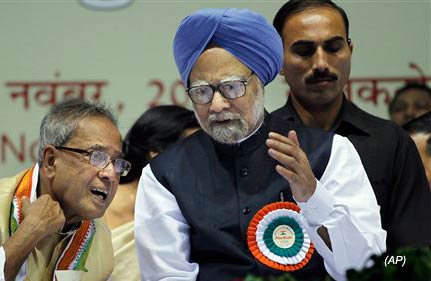 Asking Congressmen to work towards bringing the party closer to the 'aam aadmi', Prime Minister Manmohan Singh today said the party had always kept in mind the interest of weaker sections of the society.
Addressing a day-long session of the All India Congress Committee, he also said that India is strong when the Congress is strong.
"If Congress is strong, India is strong," Dr Singh said in his speech.
"Our politics is about bringing the society together and not to break it," the Prime Minister said and asked partymen to work towards bringing the Congress party closer to the 'aam aadmi'.
Dr Singh hailed the role of Sonia Gandhi as the "longest serving" party President for the last 12 years and her efforts in bringing the party to power at the Centre for a second continuous term.
He expressed confidence that under her leadership the party would continue to be in power for a long time.
The Prime Minister also hoped that Gandhi's continued guidance would be available to the party, which always worked for the weaker sections. PTI