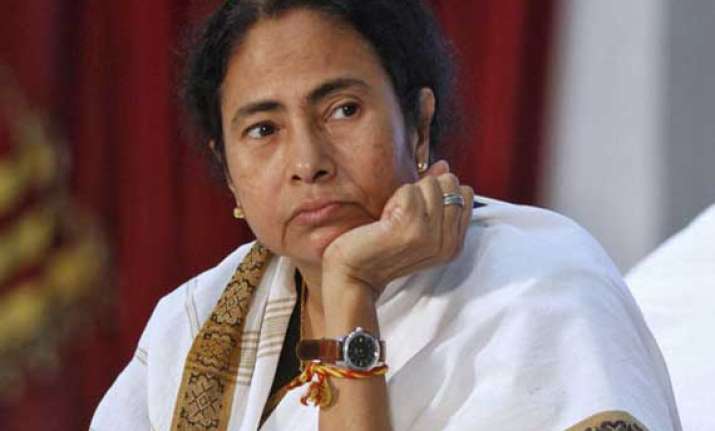 Panihati (WB): After Narendra Modi asked Mamata Banerjee to disclose the identity of the person who allegedly bought a painting of hers for Rs 1.8 crore, the Trinamool Congress chief today said she made a living selling her books.
"I manage my living by selling my books. But they have problem with that too. The money raised from the sale of my paintings is taken in cheques in favour of 'Jago Bangla' (Trinamool Congress mouthpiece).
"I have organised three exhibitions of my paintings. Money from the sale of my paintings was given to the Spastic Society and CM's relief fund," she said.
The West Bengal Chief Minister narrated that after she took office in 2011, she found there was no money in the CM's relief fund for payment to the poor on health grounds.  "Rs 1.1 crore was given to CM's relief fund from the sale of my paintings," she said.