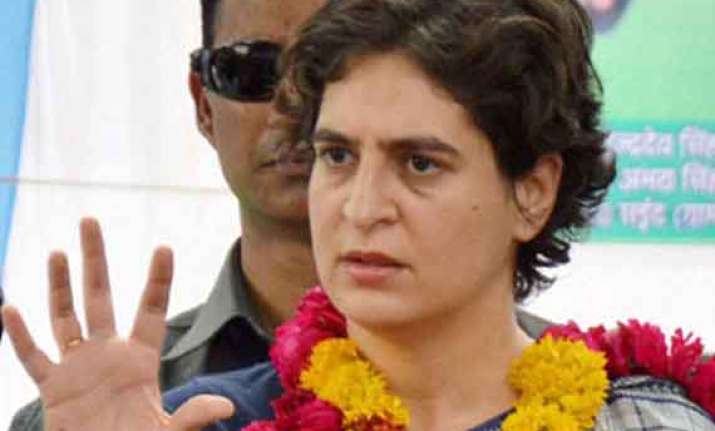 Amethi/New Delhi: "I am Rajiv Gandhi's daughter," was Priyanka Gandhi terse reply today to purported comments by Narendra Modi that he considers her as his daughter.
Priyanka, who is on a campaign trail in Amethi, reacted sharply when she was asked by reporters to comment on purported remarks by the BJP Prime Ministerial candidate that she was like a daughter to him.
Priyanka's brother Rahul is the Congress candidate from Amethi in Uttar Pradesh.
"Main Rajiv Gandhi ki beti hoon'( I am Rajiv Gandhi's daughter)," she said.
Priyanka was in her SUV and halted briefly to shake hands with some supporters.