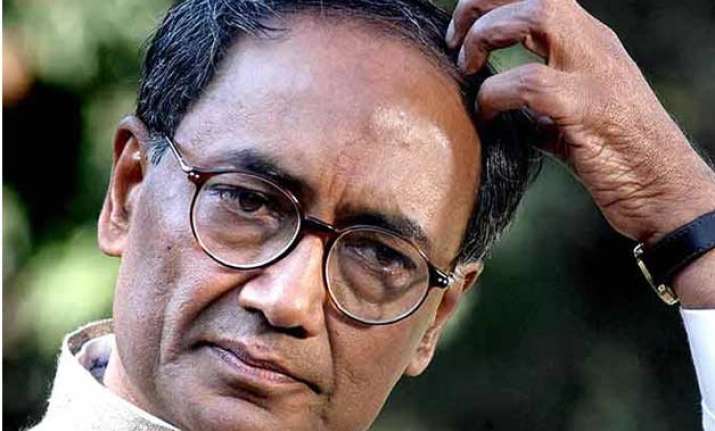 New Delhi:  A court here on Tuesday deferred hearing of arguments on the issue of framing of charges in a criminal defamation case against Congress leader Digvijaya Singh filed by BJP leader and union minister Nitin Gadkari.
Metropolitan Magistrate Gomati Manocha adjourned the hearing on the ongoing arguments over the issue of framing of charges in the case to August 1.
Meanwhile, the court allowed the plea of both leaders seeking exemption from personal appearance.
Bharatiya Janata Party leader Gadkari had on October 1, 2012 filed a defamation case against Digvijaya Singh, who accused him of having business links with BJP parliamentarian Ajay Sancheti, who allegedly pocketed a huge sum in the allocation of coal blocks, which the Supreme Court later cancelled.
It was also said in the complaint that Digvijaya Singh had accused Gadkari of pocketing Rs.490 crore in the allocation to Sancheti.
In his petition, Gadkari sought Digvijaya Singh's prosecution under sections 499 (defamation) and 500 (punishment for defamation) of the Indian Penal Code.
Gadkari, in his statement recorded in court, denied having any business ties with Sancheti and said Digvijaya Singh levelled "totally false and defamatory" allegations against him to "give the impression that I have been responsible for allocation of the coal mines" to Sancheti.
Gadkari said Digvijaya Singh levelled defamatory allegations against him to lower his dignity and malign and tarnish his image.
The court on November 17, 2012 issued summons to Digvijaya Singh after finding prima facie evidence against him.
On December 21, 2012, he was granted bail by the court after he appeared before it in pursuance of the summons issued against him.