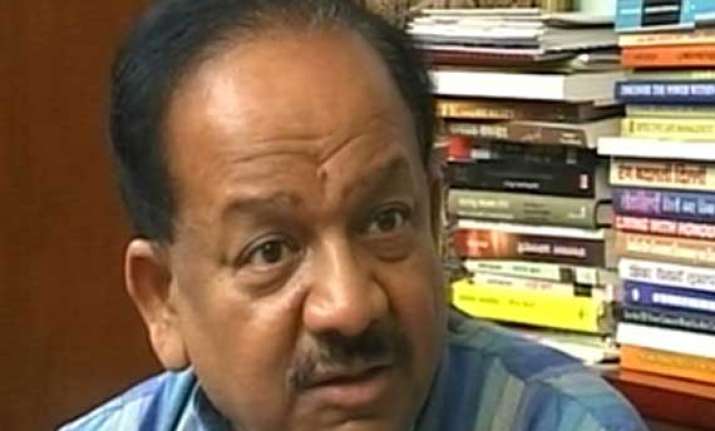 New Delhi: BJP leader Harsh Vardhan is the party's "front runner" for the post of Delhi chief minister while state party president Vijay Goel has been dumped, highly placed party sources said Tuesday.
"He (Harsh Vardhan) is the front runner for the post," a top source told IANS.
The final decision will be taken Oct 21 after the party's parliamentary board meeting, added the source.
"Till now, the party did not feel the need to declare its CM candidate but now the time has come. A final decision will be taken by the parliamentary board of the party," said the source adding that senior party leader Arun Jaitley, who is out of Delhi, would return Oct 19.
Goel, president of the state unit of the Bharatiya Janata Party (BJP) who was seen as the party's chief ministerial candidate, is likely to get a ticket for the 2014 general elections, said the source.
Assembly elections will be held in the national capital Dec 4 with over 11.5 million voters eligible to cast their ballots in 70 constituencies.
The real battle will be between the ruling Congress led by three-time Chief Minister Sheila Dikshit and the BJP, which has been out of power for the past 15 years, but the fledgling Aam Adami Party of Arvind Kejriwal is expected to set both parties' poll calculations awry.