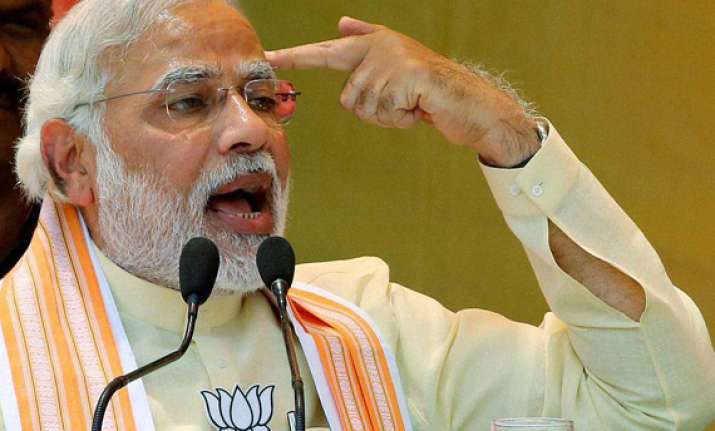 Ahmedabad: Yet again ruling out any apology for the 2002 Gujarat riots, Narendra Modi tonight said he should be "hanged" in public if there is even a grain of truth in the allegations against him.
An apology would serve no purpose because that is not the right way to deal with such allegations, he said when asked about demands that he should apologise for the post-Godhra riots in which over 1,000 people were killed.
"I am convinced that if there is even a grain of truth in the allegations, I feel for India's bright future and traditions, Modi should be hanged in the street square. There should be such exemplary punishment that no one dares to commit such a crime for 100 years.
"If he has committed a crime, Modi should not be pardoned. What is this system of pardoning people through apology? There should be no apology. Modi should never be pardoned," he told in an interview to ANI telecast tonight.
He said the issue of apology would not have arisen if he had lost the elections in 2002 or 2007. "There is a small coterie who think they have worked hard and created a storm. But Modi does not lose, does not die. It is their (coterie) obsession to pull Modi down," he said.