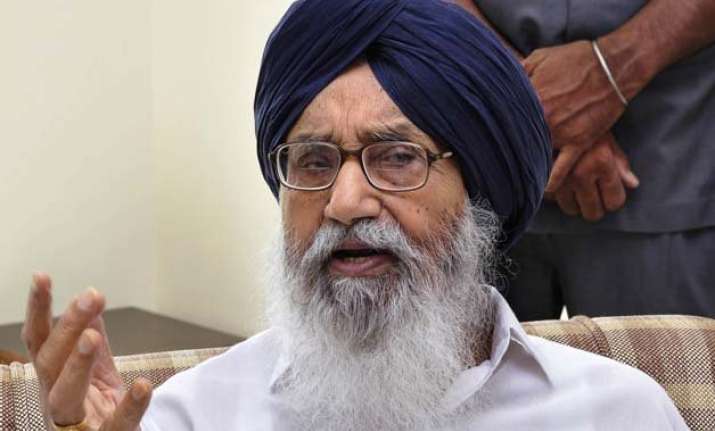 Chandigarh: Punjab Chief Minister Parkash Singh Badal today said that the border should have been sealed if there was an input about an impending terror attack.
"The terrorists didn't come from Punjab, they come from border. If there was an input then it was their (MHA) job to seal the border. If there was input why wasn't the border sealed?" Badal said.
He also said that militancy is a national problem and not associated with a state only.
"It is very sad and such an incident has occurred here after so many years. But militancy is a national problem; it is not a state problem. It was always a national problem. That is why it needs to be tackled with a national policy," he added.
Badal said that he was taking stock of the situation every 15 minutes despite being unwell.
"The attack is very sad. The officers are fighting very bravely. I was unwell but I was in touch with them every 10-15 minutes," he said.
He said once the situation was under control, the state government would decide the further course of action.
At least 10 people were killed and many injured when heavily armed terrorists wearing army fatigues hijacked a car, drove to Gurdaspur's Dinanagar town, peppered the bus stand with bullets and then stormed a police station.
The town is about 15 km from the India-Pakistan border and 25 km from the border of Jammu and Kashmir. It is about 235 km from Chandigarh.