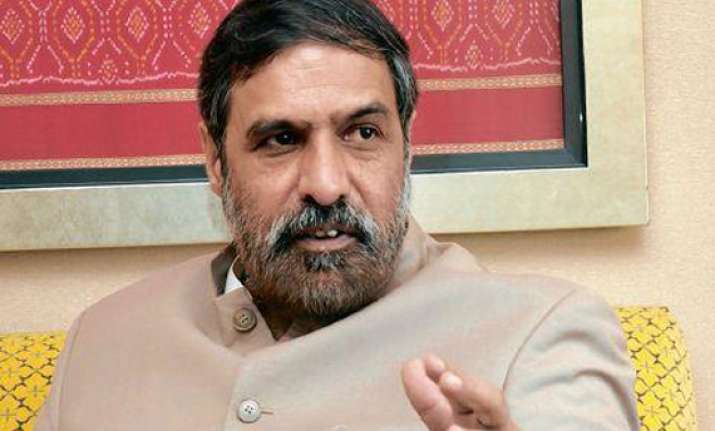 New Delhi, Nov 28: Caught in a storm over FDI in multi-brand retail, the government today sought bi-partisan support from Opposition and key allies, stating the naysayers should not veto those supporting the major reform initiative.
 
"What India needs is bi-partisan understanding..(and) not major initiatives to be trapped in partisan politics. That, unfortunately, has always happened," Commerce and Industry Minister Anand Sharma told reporters here. 

Sharma, who sought to reach out to Opposition and UPA allies, said while some states are opposed to opening up multi-brand retail to the foreign investors, there are others which are asking for FDI into the sector. 

"The states which do not want, that is their right to take the decision, it is their privilege. At the same time, the naysayers should not have a veto to deny and deprive those states which are keen to have it, those asking for it. That would only be fair," he said.

Tamil Nadu Chief Minister Jayalalitha and Uttar Pradesh Chief Minister Mayawati have said they would not grant trade licences to the multi-national retailers. BJP and NDA ruled states, excepting Punjab have also given such indications.
 
The Union Cabinet on November 24 had allowed 51 per cent foreign direct investment in multi-brand retail and removed 51 per cent FDI cap on single brand retail. 

Sharma said the government will reach out to the political parties but "... I would have been happy if Parliament functioned, this issue was raised and I was given opportunity to allay any apprehension or reservations which our friends in the Opposition have..".

However, he agreed that their concerns were "bona fide".

As Parliament was paralysed for the second consecutive day, Sharma wrote to leaders of opposition and different parties, stating that the opening the sector will have a "salutary" impact on containing inflation.