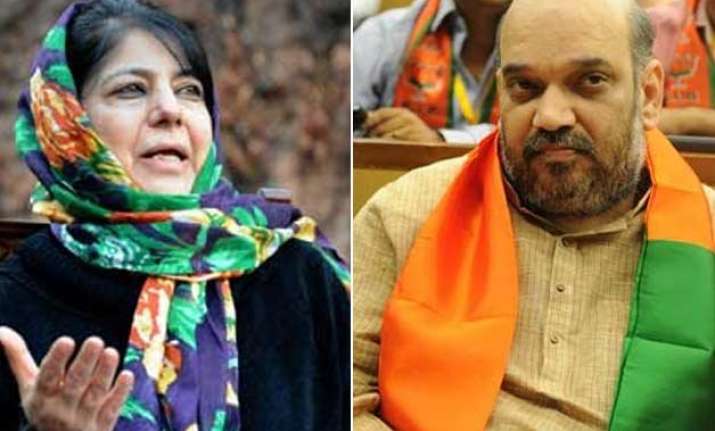 New Delhi: The government formation in border state Jammu and Kashmir is likely to get delayed further by month and a half.
According to some media reports,  any decision on the alliance between the two largest parties in the state, PDP and BJP, will be put in public domain only after the completion of Assembly polls in Delhi which is  likely to be held in second week of February.
The PDP and BJP, having 28 and 25 MLAs in the 87-member House respectively, are working towards a common minimum programme to finalise the alliance for a stable government.
It is also believed that the two parties have discussed the larger framework of an alliance but a final call in this regard is yet to be announced because the saffron party doesn't want terms of its alliance with PDP to be 'interpreted as a dilution of its political stance on Kashmir'.
Besides negotiating with PDP, the BJP has claimed it is also in touch with National Conference (NC).
NC leaders, however, have denied any such contact.
These media reports  suggest that the terms of alliance between the BJP-PDP will be based on Finance Minister Arun Jaitley's three principles -- strengthening national sovereignty, development of region and maintenance of regional balance.
PDP sources have confirmed to The Indian Express  that the party is only looking at an alliance with BJP and that the both parties would be silent on controversial issues.
Sources also said that if BJP rejects the alliance, which is unlikely, PDP may not explore other possibilities.
On January 9, the state was placed under Governor's rule after Omar Abdullah voiced reluctance to continue as caretaker chief minister.