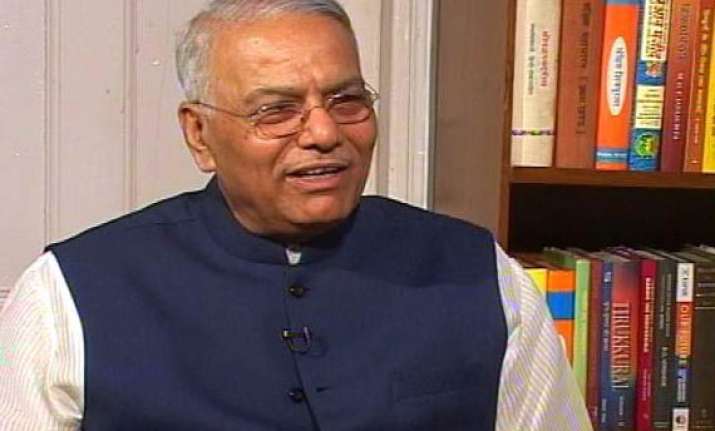 New Delhi, Dec 11: BJP leader and former Finance Minister Yashwant Sinha also cleared the air on his party's and the NDA on the issue.
 
Speaking to senior journalist Prabhu Chawla in an interview for Hindi news channel IBN7, Mr. Sinha said BJP is fine with the government decision to "suspend" the FDI decision though it had demanded a rollback.
 
Asked what if the government brings in FDI in retail after the winter session ends, Mr. Sinha said, "How will they start, you listened to Pranab Mukherjee's speech which he gave in the Lok Sabha...No consensus, he said (Pranab), until consultations take place."
 
"Consensus has to be taken from all stakeholders, and there are political parties, chief ministers, farmers, businessmen and corporate India among stakeholders," he added.
 
The BJP leader hinted that arriving at a consensus on this issue is difficult as some of the 'stakeholders' will continue to oppose it.
 
He accepted that the NDA had favoured FDI in multi-brand retail in 2004, but insisted that BJP was opposed to it.
 
"In 2004 NDA vision document, it was stated that we may open retail (for FDI). But we didn't accept this in 2009 BJP manifesto, nor when this government made the decision. We said it clearly that we are not in favour of FDI in retail and we oppose it," Mr. Sinha said.
 
He also emphasised that it was the NDA vision document and though the BJP "owns" it, this was not the party view but that of the alliance.