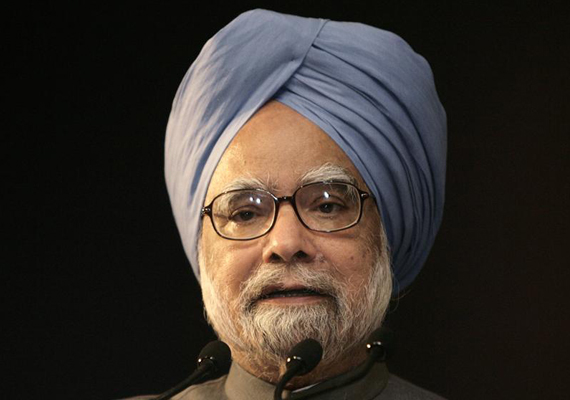 New Delhi, Aug 27:  Rejecting charges of wrongdoing in coal block allocations, Prime Minister Manmohan Singh today said the government has already initiated the process of cancelling mines to companies which failed to develop them and action would be taken against "wrongdoers" if any.
"We have initiated action to cancel the allocations of allottees who did not take adequate follow-up action to commence production," Singh said in a statement in both Houses of Parliament amid uproar created by the BJP.  
Singh's rebuttal came in the wake of Government auditor CAG computing that private firms gained a whopping Rs 1.86 lakh crore undue benefit from allocation of 57 coal blocks without competitive bidding between 2005 and 2009.  
The Prime Minister said the parties who were alloted mines could not start production which could be "partly due to cumbersome processes involved in getting statutory clearances...."
The issue of delays in production, he said, was being addressed separately.
Contending that CAG's observations were "clearly disputable", he stressed that the CBI was also "separately investigating" the allegation of malpractices on the basis of which due action will be taken against wrongdoers, if any.  The government had earlier said that of the 57 blocks allocated, 20 fall in no go areas and only one was operational out of the remaining 37.
The CAG, in its report tabled in Parliament on August 17, had said that blocks were allocated to private firms on nomination basis instead of competitive bidding, which amounted to Rs 1.86 lakh crore loss to national exchequer.  It had named 25 companies including Essar Power, Hindalco, Tata Steel, Tata Power and Jindal Steel and Power which had got the blocks in various states.
Rejecting CAG's contention that huge benefits were accrued to private parties, the Prime Minister said a part of gains would get appropriated by government taxation and the new mines bill which provides for 26 per cent of the profit by coal miners for development of local areas.  "...a part of the gains would in any case get appropriated by the government through taxation and under the MMDR Bill, presently being considered by Parliament, 26 per cent of the profits earned on coal mining operations would have to be made available for local area development," Singh said.  
The Mines and Mineral Development and Regulation (MMDR), Bill, which seeks to replace the 57-year-old MMDR Bill that governs the sector at present, provides for sharing of 26 per cent of the profit by coal miners and an amount equivalent to royalty by others with project-affected people.  
Singh also said that blocks offered for captive mining were generally located in areas with difficult geological conditions whereas Coal India Ltd (CIL) has been extracting coal in areas with better infrastructure and favourable conditions.
Besides, he said, "Computation of extractable reserves on averages would not be correct...the cost of production of coal varies from mine to mine even for CIL due to varying geo mining conditions."
The government watchdog has computed financial gains to private parties as being the difference between the average sale price and the production cost of CIL of the estimated extractable reserves of the allocated coal blocks.