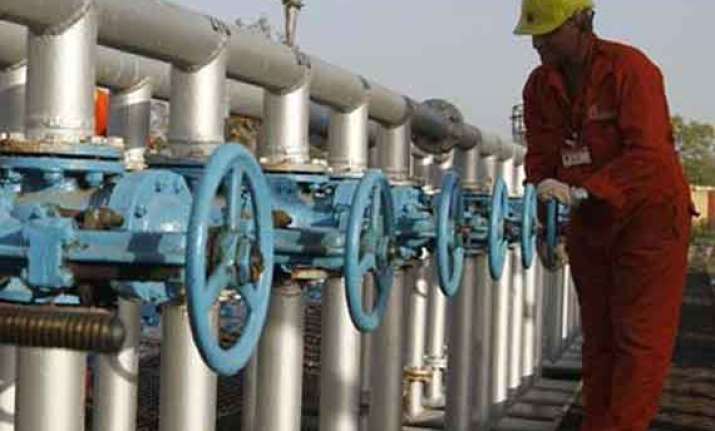 New Delhi: The Indian government Wednesday deferred by three months a decision on raising the price of locally produced gas, saying a comprehensive discussion was required on the issue.
The Cabinet Committee on Economic Affairs (CCEA), at a meeting chaired by Prime Minister Narendra Modi, took the decision here.
Petroleum Minister Dharmendra Pradhan later said the government has decided to hold extensive consultations on the issue before taking a call on hiking the price.
"The cabinet has decided there is need for comprehensive discussion and consultation with all stakeholders keeping in mind the interests of the common man. We have deferred the matter for three months," he told mediapersons here after the CCEA meet.
The meeting was called to consider the new gas price notified by the UPA government which could not be implemented owing to the election model code of conduct.
The UPA government had decided to almost double the gas price from the existing rate of $4.2 per mBtu. Major domestic producers Reliance Industries Limited and the government run Oil and Natural Gas Corporation (ONGC) has said that the current price is not enough to explore new areas of reserves.
The new price was supposed to be implemented from April 1, but was deferred due to the general election.
Contacted for comment, an RIL spokesperson said: "We have already issued a Notice of Arbitration in pursuance of our rights and contentions as per the Production Sharing Contract (PSC).
"We hope that sanctity of contracts will be respected," the RIL said.
"We hope that the government factors how this sort of continued deferment is viewed by the investment community in a sector which requires huge risk capital to create energy security for the country," it said.
"RIL will continue to engage constructively with the government to achieve an expeditious closure of the matter without prejudice to our rights under the PSC," the company spokesperson said.
In April, the petroleum ministry had told Reliance Industries, which is supplying gas from its eastern offshore fields at the old price of $4.2 per unit even after it expired on March 31, that the new rate will be implemented from July 1.
The Election Commission had then asked the government to defer announcing the new price of natural gas produced by companies till after the general elections had been completed.
After assuming office, the new government has been exploring whether modifications can be made in the implementation of the Rangarajan formula for pricing of all domestically produced natural gas. Prime Minister Narendra Modi met the petroleum and finance ministers last Sunday in the matter.
The Rangarajan formula recommends pricing rates at an average cost of importing liquefied natural gas (LNG) into India and rates prevailing at international hubs in the US and Britain as well as price of gas imported into Japan.
There has been opposition to the formula from various quarters on account of its likely effect on electricity tariff, urea cost, CNG rates and piped cooking gas price.