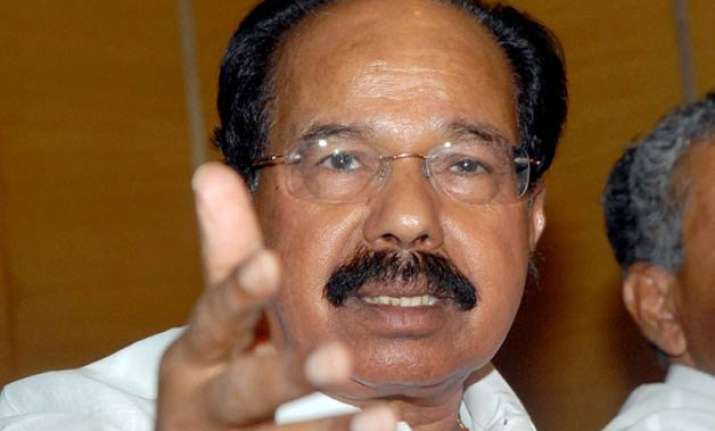 New Delhi:  With the union cabinet expected to soon take up the gold monetisation scheme (GMS) for approval, chairman of the parliamentary panel on finance M. Veerappa Moily has urged the government to revisit the plan as it was "unlikely to take off in its present shape".
A cabinet note has been circulated among the relevant ministries on the interest-bearing gold monetisation, or deposit scheme, the draft guidelines on which were put in public domain for comments in May.
The parliamentary panel will examine the scheme as the industry players have submitted a memorandum raising certain doubts about it, Moily said.
"This scheme has to be re-examined and revisited. This is not my reservation alone but many other people in the industry have (also) expressed that it may not take off. There is no point coming out with a scheme which will not take off," he told reporters on the sidelines of an event organised here on Wednesday by industry chamber Assocham.
The committee will submit a standalone report on the gold monetisation scheme, Moily said.
The objectives of the scheme, under which as little as 30 grams can be deposited, is three-fold: Mobilise the gold, give a fillip to the gems and jewellery sector by making gold available from banks on loan and reduce the reliance on imported gold and conserve foreign exchange.
Addressing the Assocham event, Moily said the government should take steps to make the scheme "simple and easy to comprehend for the public at large".
"If a low rate of interest rate like 1 or 2 percent is offered for gold deposits, few people will come forward."
Noting that the number of conditions laid out to open a gold deposit account may act as deterrent, Moily asked the industry to make a presentation to the panel on these issues.
"Maybe, we crystallise your ideas and submit a report to parliament to evolve a sound and proper policy on gold," he said.
Under the proposed scheme, the interest earned from the monetisation scheme will be exempt from income tax, wealth tax and capital gains tax to make it attractive for households.
Banks will be free to decide the interest, and both the principal and interest will be valued in gold. Interest on the gold savings account will be payable after every 30 or 60 days of the opening of the account.