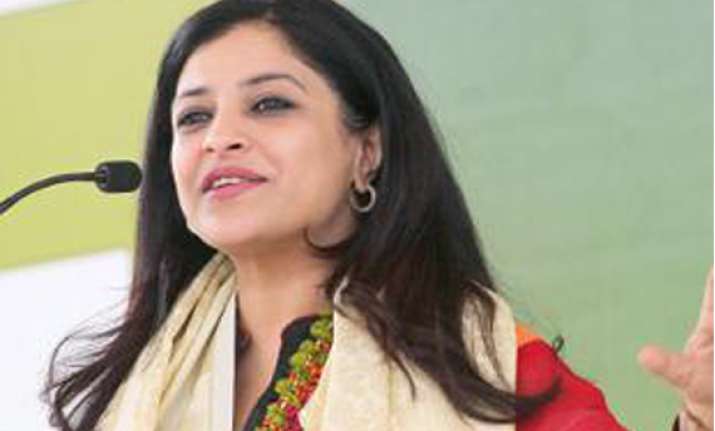 Ghaziabad: AAP leader and candidate Shazia Ilmi, pitted against former Indian Army chief Gen V.K. Singh in the Lok Sabha polls, has accused the BJP of waging a "psychological campaign" against her party.
A former journalist, Ilmi said this was the reason why Gen Singh, Ghaziabad's Bharatiya Janata Party candidate, called the Aam Aadmi Party "anti-national".
This is also why BJP's prime ministerial candidate Narendra Modi dubbed AAP founder leader Arvind Kejriwal a Pakistani agent, Ilmi told IANS in an interview here.
"It is the general's psychological campaign. Is the general claiming that he is the only patriot who has served the Indian Army?" she asked.
"In my opinion no retired officer would prefer to come to politics as disrespectfully as Gen V.K. Singh has barged in," she said.