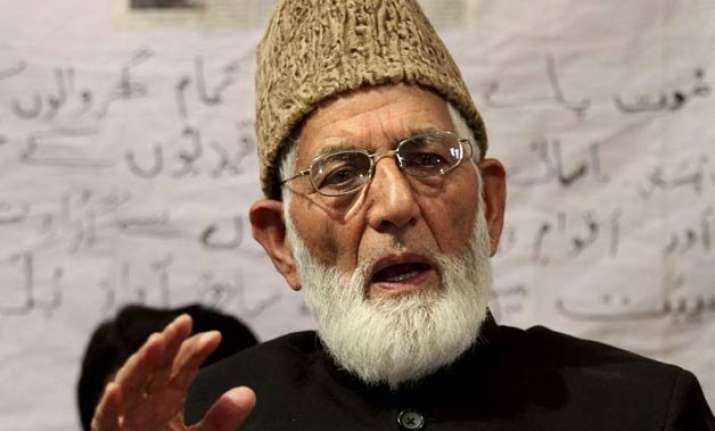 New Delhi: The hard-line Hurriyat Conference chairman Syed Ali Shah Geelani has applied for an Indian passport to visit his ailing daughter in Saudi Arabia.
However, the ruling party in Jammu and Kashmir, BJP has opposed his application  and demanded an apology from Geelani for his anti-India activities in the past.
"A passport cannot be given to Geelani sahib till he apologises for mistakes he has committed in past 25 years. Passports are issued to Indian citizens and not the ones who don't believe in India and its democracy. If Geelani sahib wants passport then has to fall in line and follow the law of the land," said Khalid Jehangir, BJP spokesman for Kashmir Valley.
Jehangir insisted that if Geelani acknowledges that he is an Indian and won't indulge in anti-India activities, then only the Union government can consider his request.
Geelani submitted an online application for passport on Firday to travel to Saudi Arabia and see his ailing daughter. He mentioned that one of his daughters Farhat Jabeen is suffering from ill health and that the visit is purely personal and not political.