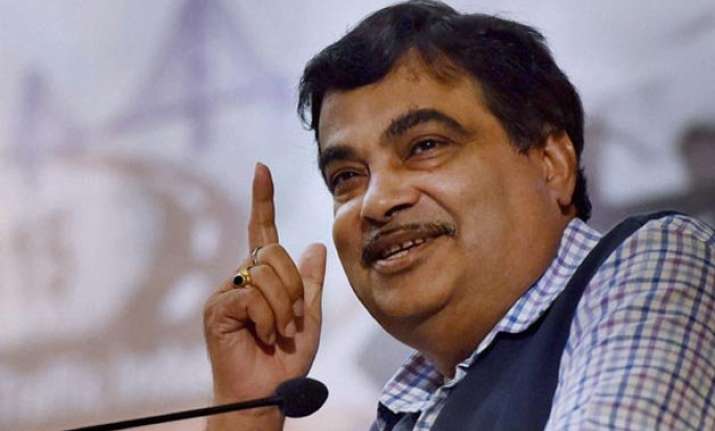 Lucknow: Transport Minister Nitin Gadkari on Monday said Congress adopted economic policies which could not solve the problems of farmers, labourers and the poor in 55 years.
He said contrary to Congress' policies, Prime Minister Narendra Modi led government was framing policies keeping poor as the centerpoint.
"From the time of first Prime Minister Jawaharlal Nehru, economic policies adopted by Congress in 55 years failed to solve the problems of villages, the poor, labourers and farmers," he said during a 'Jansamvad' programme here.
He said, "Congress has taken the country backwards. I am not levelling political allegations, but Congress has to reply. Nehru, Indira Gandhi, Rajiv Gandhi and now Rahul say that poverty has to be alleviated, but it has not happened."
Gadkari said that BJP has moved ahead with nationalism, good governance and 'antyodaya' as its base and would continue to do so.
He said the central government would move ahead by keeping villages, farmers and labourers as the centerpoint and added that youths would be given job-oriented education and skill development.
The Union Minister claimed that many decisions were not taken in the last 50 years but it was done in one and half years by Modi government, even though he stressed that the problems could not be sorted out in such a short span of time.
He said that it all happened due to lack of vision, wrong economic policies and leadership and emphasised that instead of caste politics, politics of development should be done.
He said the Modi government was moving with the concept of technology, innovation, research, entrepreneurship and Digital India.