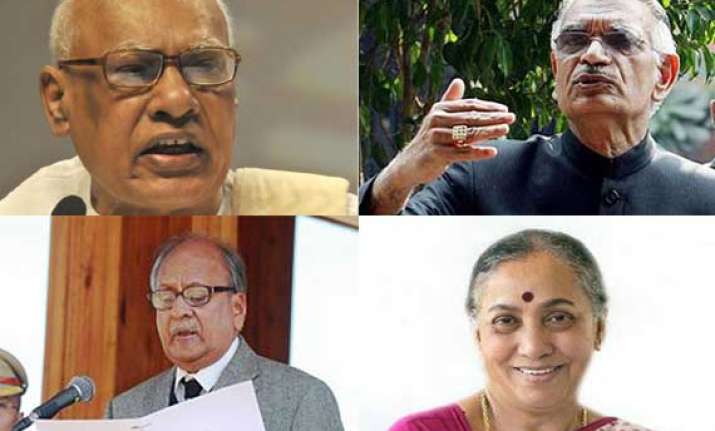 New Delhi: Four Governors - Shivraj Patil, Margaret Alva, K. Rosaiah and Nikhil Kumar - will be asked to resign and contest the forthcoming Lok Sabha polls with Congress ticket, sources said today.
Shivraj Patil is Governor of Punjab, while Margaret Alva is Governor of Rajasthan.
K. Rosaiah is the Governor of Tamil Nadu, while Nikhil Kumar is the Governor of Kerala.
Patil may be asked to contest from a constituency in Maharashtra, while Margaret Alva may have to contest from Karnataka.
K. Rosaiah, a senior Congress leader from Andhra Pradesh will contest elections from that state, while Nikhil Kumar may be sent to Bihar to contest.