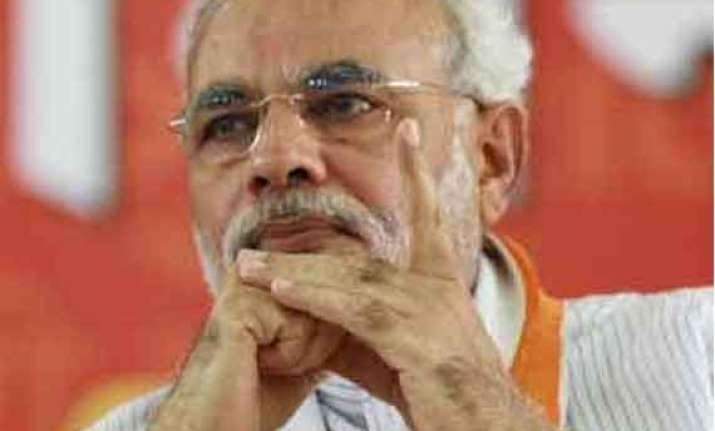 Sreerampore (West Bengal): Ridiculing Rahul Gandhi, BJP's prime ministerial nominee Narendra Modi Sunday said that for the Congress vice president, poverty was a "matter of fun" as he had never experienced any such thing in his life.
"Those born with a golden spoon don't know what poverty is. Just as those who have not seen Taj Mahal, go with friends and relatives to see it, similarly Rahul goes to see poverty. For him, poverty is like tourism," Modi said at a rally here.
"Because he wonders what poverty is, he goes to see poverty and takes along the media. For him, the poor are only a means to gain votes."