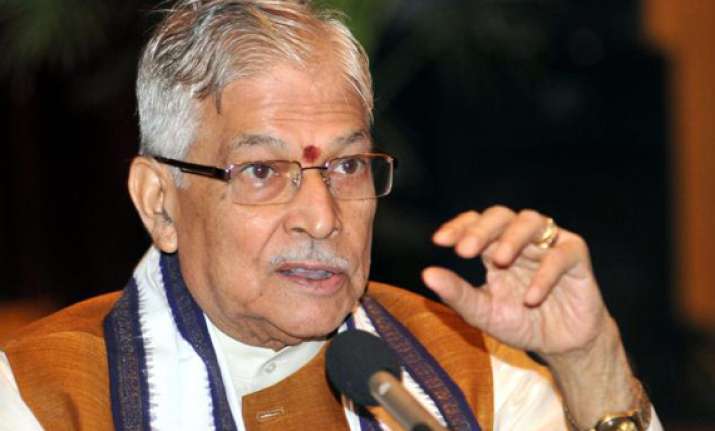 New Delhi: iBJP leader Murli Manohar Joshi Monday opposed the food security bill, saying the government had introduced it for "vote security".
"This is not a food security but a vote security bill," Joshi said in the Lok Sabha.
"Why did you not bring it before?" asked the Bharatiya Janata Party (BJP) leader.
Joshi accused the government of bringing the bill in a hurry and said it had many shortcomings.
"You have not defined what is adequate food," he said.
Asking "who would provide cooked meals to the destitute", he alleged that only multinational corporations would benefit from the legislation.
Questioning the government on the poverty statistics in the country, Joshi said the bill had tremendous financial implications.
"You manipulate poverty estimates. You want to show only you care for the poor and no one else," he said.
Citing the model of BJP-ruled Chhattisgarh, he said the central government should take cue from the food security law being implemented in that state.
Joshi expressed concern on food production in India, saying it needed to be enhanced to match the bill.
"Farmers are quitting agriculture and farmer suicides are up. Farmers are not getting their due," he said.