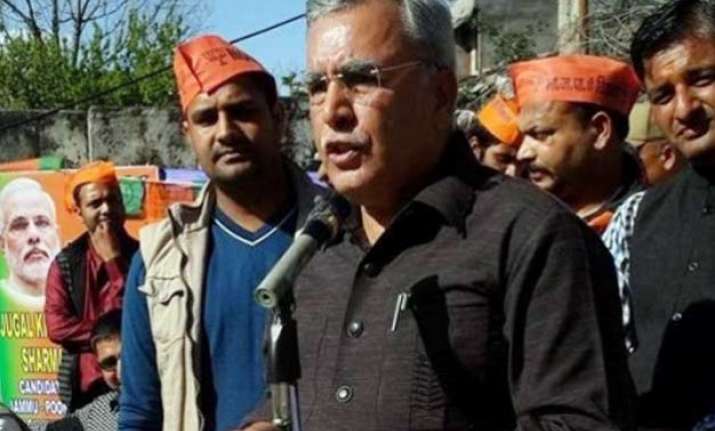 New Delhi: BJP has always been on the lookout for credible Muslims faces in order to reach out to that community which still harbors deep suspicion about the saffron party.
A number of Muslim leaders have joined BJP of late. In fact, the influx gained momentum before 2014 Lok Sabha elections when Narendra Modi was spearheading his party's election campaign as PM candidate.
Two prominent Muslim faces who joined BJP before Lok Sabha elections were – MJ Akbar and Farooq Khan.
The BJP has sent MJ Akbar to Rajya Sabha from Jharkhand and Farooq Khan has been given two important responsibilities within the party. He has been made the head of party's Minority Morcha. In addition to that, he has been made incharge of party affairs in Nagaland.
So who is Farooq Khan?
Farooq Khan is the former Inspector General of Jammu and Kashmir police and he joined BJP before Lok Sabha elections.
Farooq Khan is known for the police action that led to the clearing of the famous Hazratbal shrine of militants in March 1996. 18 militants were killed and seven foreign militants were arrested in that operation.
Farooq Khan, a well-decorated officer, has been awarded with the President's medals for gallantry, bravery and distinguished service.
It was Farooq Khan again who got the historic Raghunath temple in Jammu vacated of militants in 2003 by killing all of them.
Farooq is not new to the BJP and his association with BJP goes back to his college days. He has been associated with BJP during his college days.
Explaining the reason behind his joining BJP, Farooq Khan says that he is  "true nationalist" and that the BJP is the only party that works for the nation."
 Farooq Khan believes that Muslims of India have been misled by both political parties and media. In his new role as head of BJP's Minority Morcha, he is confident of bringing more Muslims in the mainstream.
"Indian Muslims were as much nationalists as anyone else… But who made them suspects, who made them fearful and disgruntled for their own political reason?… It was the Congress. But it has started changing. The overwhelming support Narendra Modi got from the Muslims is an example," Farooq told a news portal.
Farooq Khan has no problem with Hindutva agenda of BJP as well.
"What's wrong in standing for Hindutva? Are there not organisations that stand for Islam, Christianity? Just because Hindus are majority, you cannot say standing for them is a crime," Khan said.