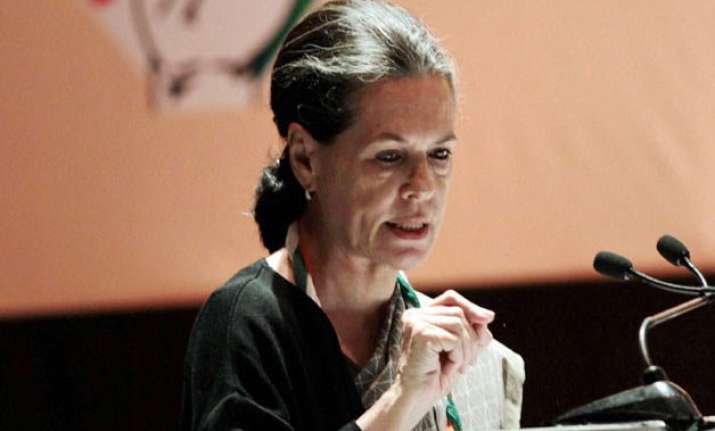 New Delhi:  After Rahul Gandhi's recent attack on the government over farmers issue, Congress President Sonia Gandhi is expected to take on the Narendra Modi dispensation in Parliament tomorrow on the matter.  
Party sources said Gandhi, who is also the Chairperson of the Congress Parliamentary Party, could give notice for an adjournment motion in the Lok Sabha tomorrow to discuss the "failure of institutional mechanism" in the country.  
The issue is expected to be raised in the wake of key posts in key institutions lying vacant since Modi became Prime Minister almost a year ago.
An indication to this effect was available after a meeting the Congress chief had with the party members from the Lok Sabha.
Gandhi will be addressing general body meeting of the Congress Parliamentary Party tomorrow.  
While in Opposition, BJP had targetted the UPA-II government alleging that it was suffering from 'policy paralysis'.