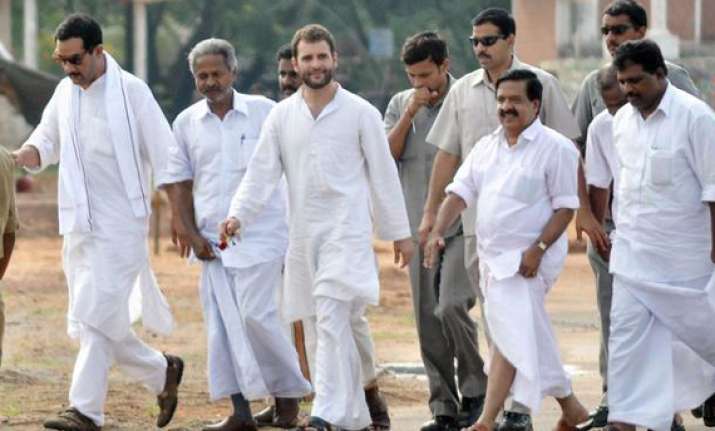 Thiruvananthapuram: Every vote for the CPI-M in Kerala would end up helping the BJP when it comes to the big electoral picture. This was Congress star campaigner Rahul Gandhi's main thrust during his campaign blitz here Saturday.
The Congress vice president went hammer and tongs at the Community Party of India-Marxist during his whirlwind tour stretching from the north to the southern end of the state.
"The CPI-M has no role in national politics, so a vote here for the CPI-M means it would be helping the Bharatiya Janata Party," Gandhi said at his first public meeting at Kasargode in north Kerala.
At his next campaigning pit-stop in the hilly district of Idukki, Gandhi assured the residents - who fear that the K. Kasturirangan report on the Western Ghats would hit as many as 123 villages in the district - that not a single person will be affected.
"The Congress is one party that understands the needs of the people and there is no need to fear about any problems on account of the Kasturirangan report," he said.