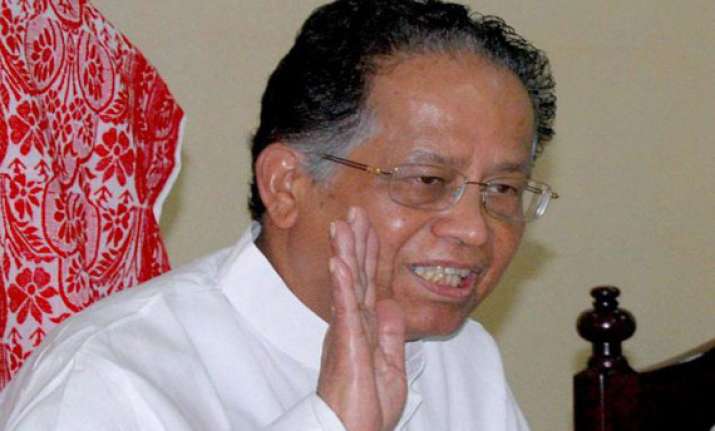 Tezpur (Assam): Assam Chief Minister Tarun Gogoi today said employment generation stopped in the country during NDA government at the Centre.  Addressing an election rally at Ghoramari in Sonitpur district, Gogoi said, "During the BJP regime in the country, employment generation stopped and the appointment process was closed, for which lakhs of unemployed youths had to pass many sleepless nights worrying about their future."
Criticising his Gujarat counterpart Narendra Modi, Gogoi said the BJP prime ministerial candidate is "a balloon that now and then comes to fly in the sky of Assam." "...but during the NDA government, there was not any developmental work in Assam," he added.  
Gogoi was campaigning for Congress candidate Bhupen Kumar Borah for the Tezpur constituency.  The Chief Minister claimed of many achievements during the Congress rule, both at the state and the Centre.  
"Commendable works like woman empowerment through self-help groups, assistance of yearn for weavers, special loan facilities to artisans etc have only been possible because of the Congress government," he said.  
Referring to the policies adopted for development of tea garden areas, Gogoi said a special financial package has been launched to address the problems of the people of such areas in the state.