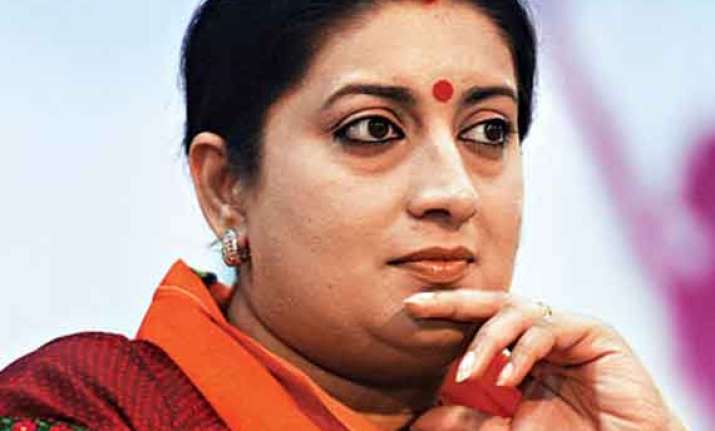 New Delhi: HRD minister Smriti Irani's three contradictory sworn affidavits filed before the Election Commission in 2004, 2011 and 2014 elections could cause discomfiture and political embarrassment.
The issue at stake is not her educational qualification but the contradictory stand taken by her in her own sworn affidavits at different occasions when she contested for the Lok Sabha and the Rajya Sabha elections.
EC sources explained the rationale behind as to why the EC cannot proceed against her on this count.
In 2004, she contested the Lok Sabha elections from Chandni Chowk in Delhi against Kapil Sibal and lost.
In 2011, she got elected to the Rajya Sabha from Gujarat and had to file an affidavit for a second time.
And now in the 2014 General Elections she contested against Rahul Gandhi from Amethi and lost.