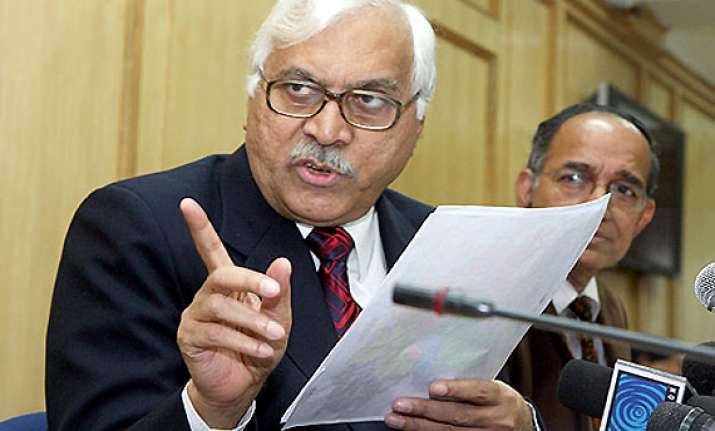 New Delhi, Apr 9: The Election Commission today wrote to the government seeking a CBI probe into the events that led to countermand of Rajya Sabha elections in Jharkhand recently.
The decision comes after the Jharkhand High Court asked the Commission to constitute a probe.
In a letter to Secretary, Ministry of Personnel, Public Grievances and Pension, the EC asked for conducting a CBI probe in the RS poll which was countermanded because it was vitiated.
"Having regard to the above facts and circumstances, the Commission desires that the whole matter relating to elections to the Rajya Sabha be entrusted to the CBI for a through investigation and for bringing the culprits to book so that the pristine purity of elections to the Rajya Sabha is maintained and the glory and prestige of the Upper House of Parliament, known as the House of Elders, is not tarnished by the entry of those who have secured election by unfair means of bribery of voters," the EC letter said.
The Jharkhand High Court, while disposing of two petitions challenging the countermanding of the Rajya Sabha poll in the state, had asked the EC to conduct a thorough probe by an independent agency into the events that led to the countermanding of the poll.
The EC had countermanded the poll in the wake of allegations of use of money-power and "horse-trading" of MLAs ahead of the March 30 poll.
Huge cash was seized in Ranchi on the day of polling, after which the EC had concluded it "is satisfied that the current election process for Rajya Sabha election from Jharkhand has been seriously vitiated and cannot be permitted to proceed."
The EC had recommended to President Pratibha Patil countermand of the poll and rescinding of the notification in this regard, which had already been done.