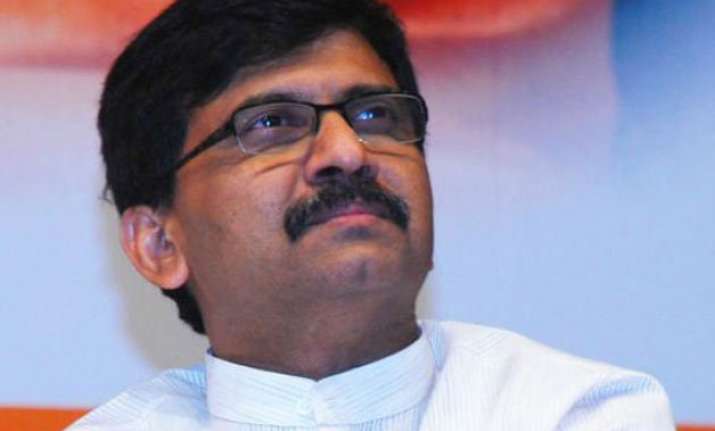 New Delhi: A Shiv Sena member today demanded that the duration of annual Amarnath Yatra in Jammu and Kashmir should not be curtailed, taking strong objection to separatist leader Syed Ali Shah Geelani's statement that it should be completed in a month.
Raising the issue during Zero Hour in Rajya Sabha, Sanjay Raut said no one has given the right to Geelani to fix the duration of the Yatra with which Hindu religious sentiments are attached and warned that such statements can vitiate the country's atmosphere.
"Those who unfurl Pakistani flags at their rallies are dictating that the duration of Amarnath Yatra should not be more than one month. No one has given the right to Pakistani agents to fix the duration of the Yatra. Such statements made by Geelani can vitiate the atmosphere in the country," he said.
Raut said the Yatra should take the same time as it normally takes as religious sentiments of Hindus are attached with it and people from across the world take part in it.
He said the Yatra was being held for years and it also promoted tourism in the state. Its duration should not be altered.
Raising another issue, Chaudhary Munavver Saleem (SP) alleged discrimination with Haj pilgrims of Uttar Pradesh, saying that while the quota of pilgrims from Gujarat has been doubled from 3,536 last year to 7,272 this year, those from Uttar Pradesh has been reduced from 23,688 last year.
He also alleged that carrying of a suitcase by each pilgrim has been made mandatory and charged the central Haj Committee top-brass of colluding with a luggage company in doing so.
The SP member asked the government to do justice by raising the UP Haj quota and said Chief Minister Akhilesh Yadav has also written to the Prime Minister in this regard.