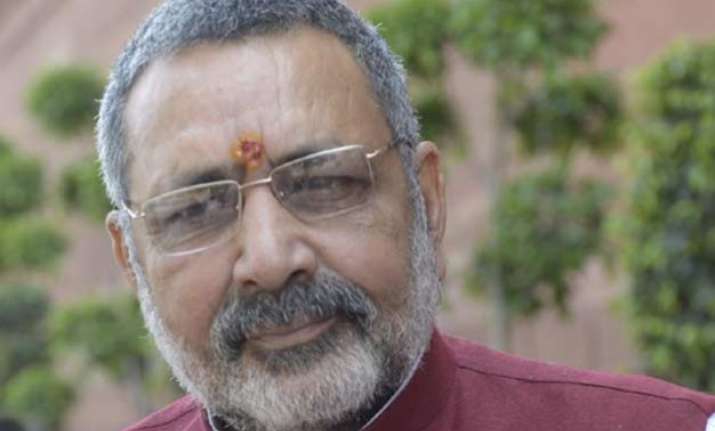 New Delhi: Taking a jibe at Mulayam Singh Yadav over his gang-rape remark, BJP leader and Union Minister Giriraj Singh on Sunday asked whether Samajwadi Party supremo has any experience in rape.
Addressing a gathering at his Lok Sabha constituency Nawada on Sunday, Giriraj slammed Mulayam, stating, "He believes gang-rape is not possible. Since he is an elderly person we can't even ask him whether he has any experience of rape?"
Moreover, he also called Mulayam Singh 'a leader of the coalition party for rape'.
Mulayam Singh recently made a controversial remark on the issue of rape incidents taking place in the country, saying that while one person commits rape, four are named in the complaint even though rape by four persons is not 'practically' possible.
"One commits rape and then four more are named. Kabhi aisa ho sakta hai kya? Aisa practical hi nahin hai. (Can such a thing happen? It is impractical)," said the Samajwadi Party supremo.