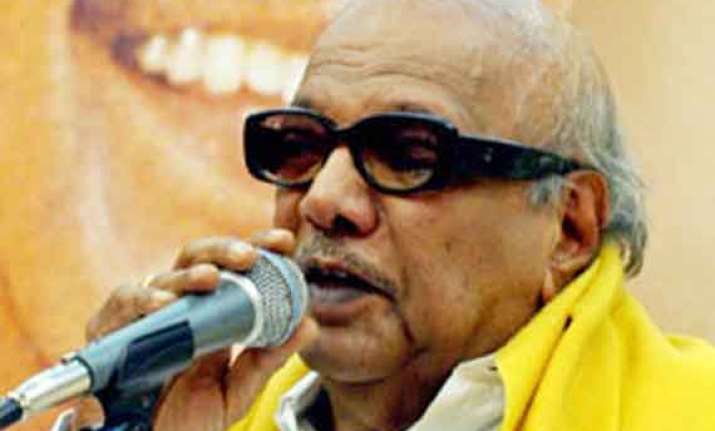 Chennai: The crucial high-level strategy committee of the DMK, called to deliberate on the causes that led to the party's rout in the just-concluded Lok Sabha polls, is meeting here today.
DMK president M Karunanidhi is chairing the meeting, which is being attended by General Secretary K Anbazhagan, Treasurer M K Stalin, leaders including Rajya Sabha MP K Kanimozhi, district secretaries and functionaries of the party.
The meeting being held on the eve of the party chief Karunanidhi's 90th birthday, besides enumerating the factors for its poll debacle will be also be mapping out its strategy to rejuvenate the party, boost the sagging morale of its cadres and strategy for the Assembly polls that are exactly two years away from now.
Sources said party was likely to go in for a major overhaul by changing leaders in some districts, where DMK candidates performed very poorly.
Karunanidhi yesterday called upon partymen to introspect the dismal show in the Lok Sabha polls.